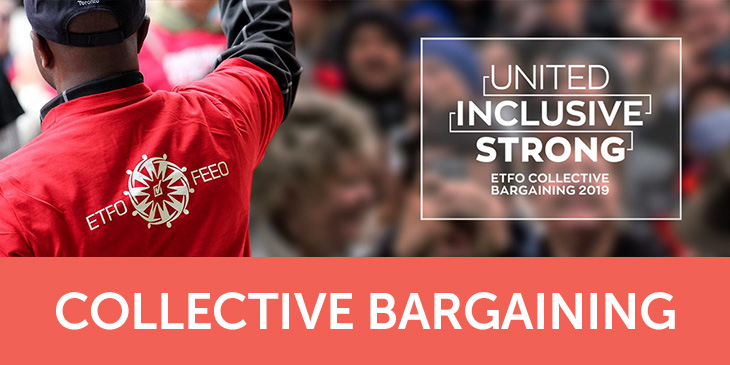 Collective Bargaining
Collective Bargaining is what establishes your Collective Agreement, the document that outlines a teacher's salary, benefits, working conditions, sick leave, vacation, protection from arbitrary discipline, and much more.
All members are urged to engage and get involved in the bargaining process.
Visit the ETFO Collective Bargaining website.
Dec 6, 2019
ETFO Central Bargaining Bulletin #13 - December 6, 2019
Members, please login to access this content.
READ MORE
Show More Posts