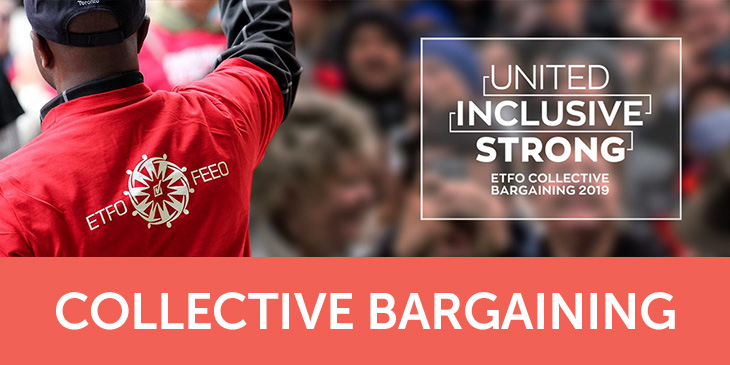 Collective Bargaining
Collective Bargaining is what establishes your Collective Agreement, the document that outlines a teacher's salary, benefits, working conditions, sick leave, vacation, protection from arbitrary discipline, and much more.
All members are urged to engage and get involved in the bargaining process.
Visit the ETFO Collective Bargaining website.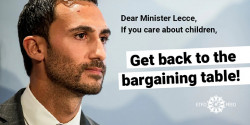 Jan 16, 2020
ETFO Media Release: Education Minister Should Invest in Public Education, Not Attempt to Bribe Parents With Their Own Tax Dollars
The following ETFO Media Release was posted on January 15, 2020. Ford's Education Minister Lecce needs...
READ MORE
Show More Posts