The Collective Bargaining Committee assists the Negotiating Team and the Executive in preparing for negotiations, up to and including the approval of the preliminary submission by the membership. The committee may also be called upon to assist in other ways during the negotiations process, such as preparing for and implementing any sanctions approved by the membership. The Collective Bargaining Committee meets approximately once a month in the ETT office.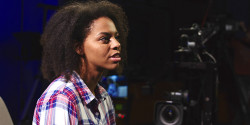 Nov 21, 2019
Amplify Our Message: Media Training for ETT Members
Media outlets want to talk to classroom teachers about the impact of cuts, and parents trust...
READ MORE
Show More Posts