Teacher Performance Appraisal (TPA) For Experienced Teachers
The philosophy of the Union and the Board is that the Teacher Performance Appraisal should:
Support and promote the continued growth and development of experienced teachers;
Foster the collaboration and relationship building that is essential to creating and sustaining a learning community in schools;
Promote a learning community culture based on sharing, trust, and support.
Please contact your Executive Officer if you are being appraised and have any questions about the process.
Components
TPA Process (2007 onwards)
Frequency
One performance appraisal in an evaluation year every 5 years
Competency Statements and "look-fors"
In preparing the summative report the principal provides comments identified in discussions with the teacher as the focus of the teacher's performance appraisal
Annual Learning Plan (ALP)
Teachers must take into account their learning plan from the previous year and their learning and growth over the year and the summative report of their most recent performance appraisal.
Summative Report
One enhanced ministry approved Summative form.
Rating Scale
Two point rating scale.
Satisfactory/Unsatisfactory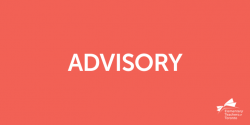 Nov 6, 2020
Advisory: Teacher Performance Appraisals in 2020-2021
ETT has now confirmed with the TDSB that Teacher Performance Appraisals (TPA) for the 2020-2021 school...
READ MORE
Show More Posts