Every two years as part of the ETFO Annual Meeting, delegates and members are asked to participate in a united social justice action. In 2018, we rallied and raised awareness about the Ford government's backward attempt to roll back the Health and Physical Education curriculum to 1998 and we won!
This year, during our virtual Annual Meeting every member is asked to participate in a daily online action on both August 18 and 19.
Together, as 83,000 educators let's raise our voices for students.
On Tuesday, August 18 demand a #SafeSeptember.
Starting at 10:00 a.m. use our new shareables on social media to explain why students and educators need a #SafeSeptember.
In every post include #SafeSeptember, then be sure to like, share and retweet other messages. Let's make it trend!
Download the Facebook, Twitter and Instagram shareable and messaging points from etfo.ca/link/AM20action.
On Wednesday, August 19, let's publicly show that elementary educators will #ActAgainstRacism.
Starting at 10:00 a.m. use one of our new shareables to pledge and affirm your commitment to take action in our schools to stop anti-Black racism.
In your posts include #ActAgainstRacism and #ETFOaction and state why and/or how you will take action against anti-Black racism in schools.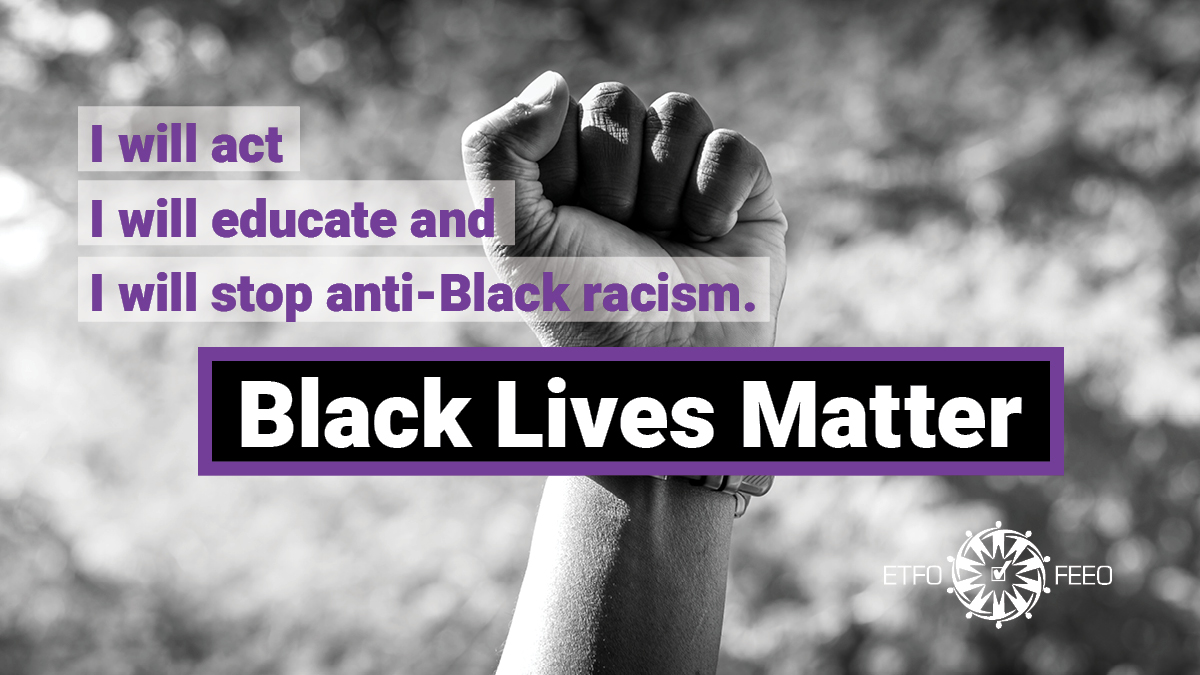 With our public posts and commitments, let's launch a new school year to be accountable. Together we can proudly say that ETFO will take action to push for systemic change in schools.
No longer can we be silent or idle, it is time to step up! Download all ETFO shareables from etfo.ca/link/AM20action.