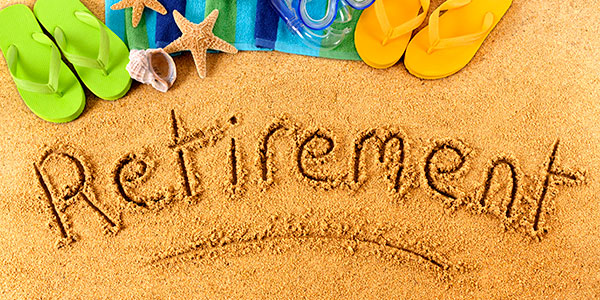 TDSB Retirement Information for ETT Members
Resignation
Must submit your retirement letter (to Maxine Wray) with minimum one month notice for:
the end of the calendar year
End of March Break
Mutual agreed to date
If submitting your retirement letter for the end of the school year, the Collective Agreement date is May 15th. If you submit in early May, ETT receives the retirement information and you will receive an invitation to the ETT retirement reception and TDSB retirement reception. You can also call ETT and let us know you are retiring (after your paperwork is in).
ETT Website
ETT Website (https://ett.ca/information-for-ett-members-considering-retirement/) has many resources (such as sample letters and other retirement resources).
TDSB OT List
In order to get on the TDSB OT list, any teacher can apply through the TDSB website. There is a separate button for current staff… please look for that button. Please note: There is no guarantee all current teachers will get on the OT list.
LTDI Premiums and Termination
 As of March 1, 2018, there was a change to our LTDI and coverage for some teachers (especially for those close to or at retirement). ETT released information about LTDI and termination procedures on March 2, 2018. If you are 65 or have reached 60% unreduced service pension you should apply to terminate your LTDI as you will no longer be covered. Before applying, please call OTIP to verify. The termination form and OTIP contact information is available at the link below.
https://ett.ca/etfo-provincial-long-term-disability-ltd-plan-changes-and-new-coverage-termination- provisions/
Gratuity Payments
YOU DON'T NEED TO CONTACT US FOR YOUR GRATUITY – we will receive Notifications from Employee Services automatically, at which time the remittance team will process and send out the gratuity payout documents for your review and signature within 10 days.
You must complete, sign and return the form by the 24th of the month in which you retire in order for your gratuity to be processed the month following your retirement.
If your retirement is in December then the forms mush be returned to us by December 13th.
Please contact a Remittance team member if you have not received your documentation.
Below are the staff who process the retirement gratuities. If you have any questions, please contact the appropriate person below.
Remittance Assistants
Surnames: A – Deb
Denise Dwyer
416-395-8534
denise.dwyer@tdsb.on.ca

Surnames: Dec – Lid
La Verne Crichton-Liverpool
416-395-8531
laverne.crichton-liverpool@tdsb.on.ca
Surnames: Lie – Rot
Rianne Johnson
416-395-8770
rianne.johnson@tdsb.on.ca
Surnames: Rou – Z
Ahmed Ismail
416-395-9774
ahmed.ismail@tdsb.on.ca
Administrator
Sharon Sluchinsky
416-395-8035
sharon.sluchinsky@tdsb.on.ca
Supervisor
Kim Nikiforos
416-395-9771
kim.nikiforos@tdsb.on.ca
ELEGIBLE RRSP ROOM FOR SERVICE PRIOR TO 1996:
For each year you had earning prior to 1996, you are eligible to contribute $2000.00 to your RRSP, the eligible portion will be calculated automatically for you. This amount can be combined with any other personal RRSP room as outlined by the CRA on your notice of assessment.
How you decide to take the gratuity payment is totally up to you.
AVAILABLE GRATUITY PAYMENT OPTIONS are as below:
All cash to be paid the month following your retirement of January of the following
All cash split over the two years, part paid the month following your retirement and part paid January of the following
part cash in either the month following your retirement and/or January of the following year and contribution to your personal RRSP
Part cash in either the month following your retirement and/or January of the following year and contribution to your spouse's RRSP (you must have personal RRSP room to contribute to your spouse).
Any combination or 3 and 4 above
T4 Reporting
The income will be attached to the year it was paid, not the year you retire. Tax on cash portion
10% if payment is up to $5,000.00
20% if payment is $5,001.00 – $15,000.00 30% if cash payment is over $15,000.00
FAQ – How will the strike in 2020 affect my pension?
I work full-time or part-time, how will the strike affect my pension?
If you are working on contract or on a long-term occasional (LTO) basis, a strike day counts as a work day. Your time away from work is pensionable. Your employer will report a loss of salary, but not your absence. This means, you will continue to receive credit in proportion to what you would have otherwise worked. ETFO will do top-ups if the strike affects a member's average best 5 years and the member was in support of the strike.
I work occasionally, how will the strike affect my pension?
If you only work occasionally and are not guaranteed to work on any particular day, strike days are not considered a work day.
I'm retired. How will the strike affect my pension?
If you are a re-employed pensioner, strike days do not count toward your 50-day limit.
When the member notifies the OTPP of their intent to retire, OTPP will send a letter to the member indicating the pension payment that is required due to the member's participation in a strike.
Information about that required payment is also sent to ETFO. ETFO will check its records to confirm the member supported the strike. ETFO then forwards the payment to OTPP, which ensures the member's pension is not reduced.