The Political Action Committee works to promote the teaching profession, protect collective bargaining, and defend public education. The goal of the committee is to educate our members and the public through political activism at the Federal, Provincial, and Municipal levels. The Political Action Committee meets approximately once a month in the ETT Office. Individual sub-committees often meet more frequently.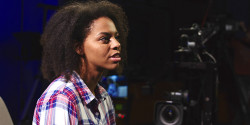 Nov 21, 2019
Amplify Our Message: Media Training for ETT Members
Media outlets want to talk to classroom teachers about the impact of cuts, and parents trust...
READ MORE
Show More Posts