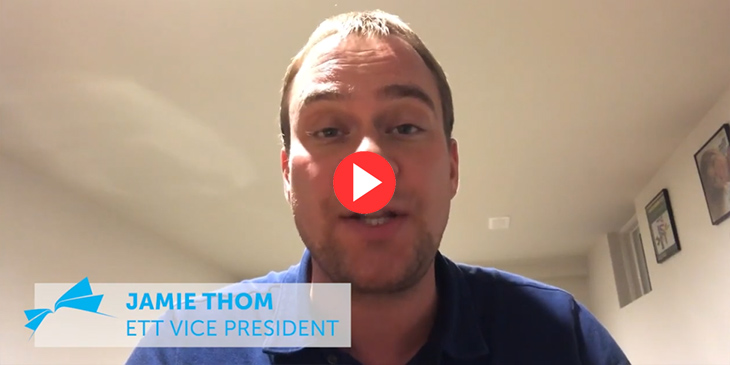 November 20, 2020
Message From ETT Vice President Jamie Thom: ETT Takes Action To Support Our Members Through The Grievance and Arbitration Process
ETT Vice President and Grievance Coordinator Jamie Thom discusses what ETT is doing through the grievance and arbitration process to address the issues that our members are experiencing as a result of the Board and the Ministry's inadequate response to COVID-19.
To take action, we need each and every ETT member to complete our:
Grievance Information Form so we have the evidence to hold the Board to account and improve the situation in virtual and face-to-face schools.
COVID-19 Progress Report so we can expose the specific deficiencies and missing resources in the Ministry of Education's return to school and COVID-19 plans at a school level and with regards to virtual classes.
Watch the Video