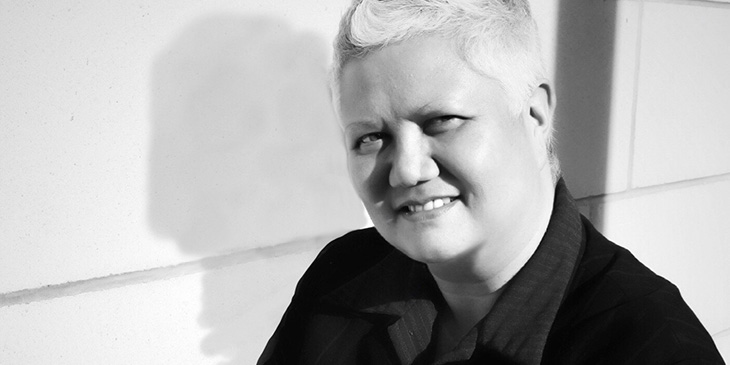 March 19, 2020
Message From ETT President Joy Lachica: ETT Is With You. We Will Get Through This Together.
Dear Members,
Since we left each other with my Friday message, our world has continued to transform hour-by-hour. Like you, we have had to move from 1st world realities, from the routine, the familiar and the expected to an entire landscape of dynamic uncertainty and unfolding. What we have always known as our March "Break" has taken on an an unprecedented new meaning and experience, because it has been everything but a break.
We've probably all attempted to land at home base from school, to embrace our families – our parents, our partners, our children and friends and finally offer them the love and attention they deserve always in a long-awaited holiday. Along with that, we are trying to decipher for ourselves the rolling data and analysis coming our way from global, federal, provincial and local channels around COVID-19. From the experts and government we are learning that social distancing is the only way to "flatten the curve" and mitigate the extremes that have occurred in other nations. We are addressing our own preparedness at home and grappling with our own unique difficulties, realities and personal challenges on top of the checklists and directives with which we are to comply.
Being a teacher is but one of our multiple identities and it feels right, when practically, war measures and states of emergency have been declared across provinces and countries, that "teacher" take second spot to partner, parent and care-giver. Understanding and holding the message is one thing, but presenting that message to younger, older and more vulnerable loved ones is a very complex challenge at this very moment. We nurture, we protect, we encourage and we enable the health and well-being of our own and this is always a high call. Today it is a momentous call.
As your President, I am writing to let you know that I am with you in every step of this journey and that the Executive cares deeply about all that we are currently facing and that is in front of us as a membership at ETT. We recognize the diverse circumstances and differing challenges we may be in as individual members. At this time of uncertainty, you can know that we will be doing everything we can to support our interests and needs to the the best of our ability. We will get through this pandemic together. It is so heartening to read, watch and listen to good news stories, strategies and ideas for quarantine time at home and gestures of kindness extended to one another during this time.
We know the whole-worker plight that is our very real panorama and I have shared links to petitions on our ETT Facebook page in the last couple of days. Our solidarity with one another is so important right now in moving our government to action for all in this country and province. Thank you for your signature and for making your voices heard. We see the federal government's recent 8.2 Billion Emergency Response Package, the province's declarations yesterday as well as the board's communication about compensation for daily OTs and Education Workers. We have also heard that the Ontario Legislature is being recalled today. There will most certainly be further announcement today on supports and provisions going forward.
This is a much needed time of rest as well. On the heels of all of our ETFO central job action prior to the break, this is a juncture to reset regain our strength. Your courage and stamina in our education fight has been truly incredible. ETFO is not breaking over these days and is continuing to process strike pay to locals as we speak. Once they have completed the current round of cumulative strike pay checks, they will be mailed to members. If you believe that ETFO does not have your current address on file, please reach out to ETFO member records through the following link: http://www.etfo.ca/SupportingMembers/…/updatememberinfo.aspx. Thank you for your ongoing patience in this matter. I know the days we are now facing with COVID-19 add additional financial challenges to many of our members and families. ETT is continuing to do everything we can to facilitate the receipt of your pay.
I also wanted to take the liberty to share with you the most recent provincial update prior to the legislature going into its emergency session today. Perhaps you are already aware, but while we are on the March Break, I thought it might be helpful to collate and share updates as they occur for our members. Depending on your location and circumstances, not everyone will have the same access to rolling updates.
Federal stimulus summary:
$27 billion in direct support to workers and businesses
$55 billion for liquidity for businesses and households through tax deferrals
Total $82 billion – 3% of Canada's GDP.
WORKER SUPPORT:
The payments from the Emergency Care Benefit will average about $450 a week, being paid bi-weekly, starting around April 1.
Application will be online; no medical test to prove eligibility
14 weeks of payments – that puts end to support by late June 2020
Emergency COVID Self Benefit will act as a catch all for anyone to whom the above does not apply
Similar to the Emergency Care Benefit but details are not yet available
Will include self-employment and sole proprietorship businesses
SMALL BUSINESSES:
Wage subsidy grants to small businesses for three months equal to 10% of workers salaries.
INCOME TAXES:
If you owe after you file your taxes, you have until August 2020 to make payment
FAMILY SUPPORT:
12 million Canadians eligible:
Parents getting top up of Canada Child Benefit $300 per child
Low-income Canadians will receive increased GST credit for $400 for single adults; $600 for couples; $150 for every additional child
STUDENTS:
6-month student loan repayment deferral
GENDER BASED VIOLENCE:
Boosting funding for shelters for those who cannot remain at home
200 million to shelters nation-wide for materials and equipment
FIRST NATIONS AND METIS:
"Indigenous Community Support fund" (no details yet)
BUSINESS SECTORS:
Farmers getting "Farm Credit Canada" boost; no details
Other business sectors receiving access to Export Development Canada; details to come in further days
I'm encouraged and energized by my NDP MPP Peter Tabuns, who writes, "We are all in this together, and we will get through it together.
ETT is with you. We will, indeed, get through this together and will continue to connect diligently throughout the break and 2 weeks of school closure.
Yours in solidarity,
Joy Lachica
ETT President