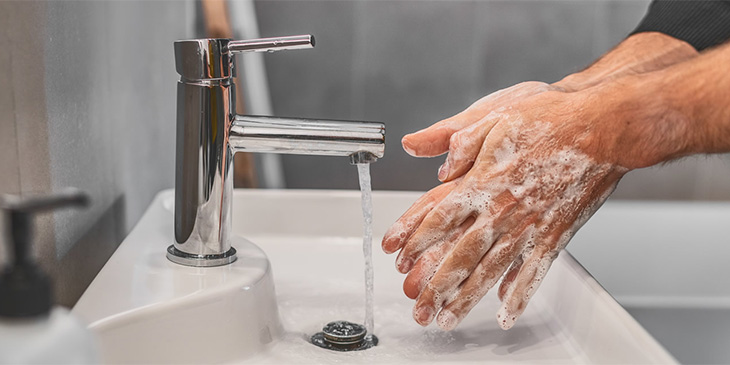 ETT Responds to COVID-19
ETT and ETFO have called on the government, the Ministry of Education, relevant health agencies, and the TDSB to consult with educators to help ensure a safe and healthy return to schools and classrooms in September.
Provincially, ETFO has submitted 40 recommendations to the Ontario Ministry of Education calling for:
meaningful consultation with Unions at the provincial and local level to ensure return plans fit local circumstances;
flexibility with curriculum and assessment to provide for a longer period of adjustment as schools reopen;
additional funding for PPE and to meet COVID-19 health measures, including social distancing, handwashing, deep cleaning of schools, and safe transportation; and
additional health and safety initiatives and workload considerations.
Locally, ETT has created a petition calling on Dr. Eileen de Villa, Toronto Medical Officer of Health, to form a joint workgroup with the TDSB and teachers on the ground and in the Union to support a safe return to schools.
ETT has also created a form for members to submit their COVID-19 and reopening concerns.
Stay safe this summer, and please know that ETT and ETFO are continuing to work to ensure your health and safety and that of the students in your care.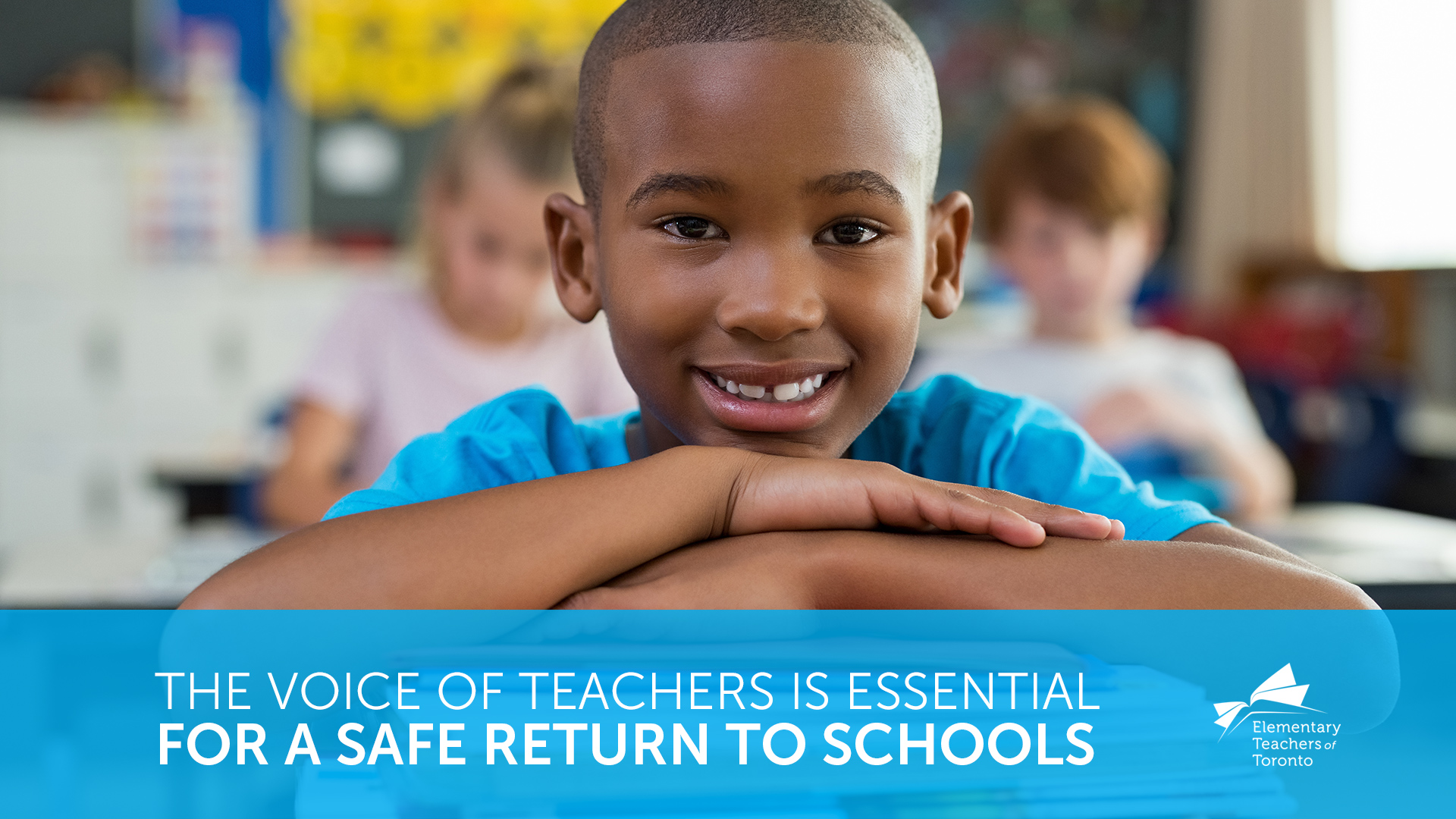 ETT Petition: The Voice of Teachers is Essential for a Safe Return to Schools
To ensure a safe return to schools this September, ETT is proposing the creation of a joint workgroup with:
Toronto Public Health;
the TDSB; and
teachers on the ground and the union.
The voice of educators is essential in any design for a safe and healthy return to schools and classrooms. In fact, we believe teachers are the ones who know most intimately what a safe return should look like.
We know our students. We know them academically, socially, and developmentally. We know our buildings, our hallways, the classrooms, and the schoolyard. We know each desk, shelf, and surface. We know every stairwell and railing. We know the range of exchanges and the unique chemistry of the group we teach and what is required for their health and safety on a daily basis when they are under our care at school.
Please sign and share this petition.
Help ensure that teachers are part of the conversation as we work towards the safe and healthy return that parents, students, and educators expect this fall.
Read the Letter From ETT President Joy Lachica to Dr. Eileen de Villa [PDF]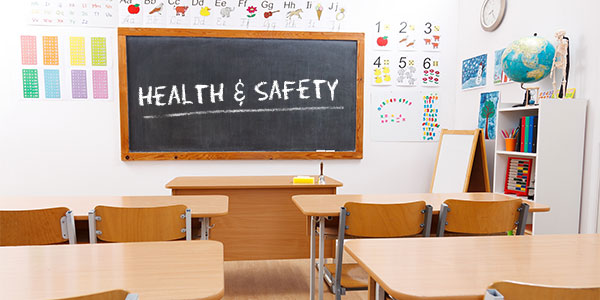 As we prepare for the final weeks of the 2019-2020 school year and look towards the summer recess, there are still many unanswered questions as to what we may expect this September.
While we have yet to receive fulsome information from the Ministry of Education, please know that your leadership at ETT has been working tirelessly on your behalf to ensure that any potential return is done so safely.
ETT is monitoring the changing situation regarding COVID-19, providing input to the TDSB with regards to teacher and student safety, and pushing back as necessary. We are also working with the Joint Health and Safety Committee, the Health and Safety Department, as well as the Board itself.
While much of this work is happening behind the scenes, members can be assured that our collective voices are being heard.
Thank you to members who have completed the recent Health and Safety survey. We have heard your concerns regarding:
Person Protective Equipment (PPE);
availability of soap, paper towels, and hand sanitizer;
class sizes and congregated classes;
air quality;
water fountains and washrooms;
school buses;
library books;
school supplies;
violence;
mental health supports; and
much more.
In the event that schools re-open, there is much that must be done to ensure the safety of teachers, the students in our care, and other school staff. We appreciate that the last few months have been very difficult in so many ways. Please, stay safe and know that ETT is taking action to ensure your health and safety.
Should you have any further Health and Safety concerns, please respond with your thoughts and concerns using the form provided below.
Health and Safety Concerns Regarding the Potential Return to Schools and COVID-19
Remote Learning Activities: Supporting Our Students
While learning is best face-to-face in a classroom setting, we understand the need for a plan and process for continuous learning for students in our public education system during the COVID-19 pandemic. This is a temporary solution to ensure our public education system remains strong, effective, and a model for other jurisdictions around the world.
To support our members and the students in their care, ETT, ETFO, and our other labour affiliates are working collaboratively with the Board and Ministry to ensure the delivery of continuous learning until the pandemic abates.
Please be advised that ETFO has written to the Ministry of Education with a copy to school boards to express concerns regarding 'synchronous' or live-stream learning. The Federation is fundamentally opposed to it being mandated as a learning tool during this pandemic.
Read ETFO's Statement on 'Synchronous' Live-Stream Instruction
ETFO Statement on 'Synchronous' Live Stream Instruction
Letter to the Honourable Stephen Lecce, Minister of Education, May 13, 2020 [PDF]
Letter to Nancy Naylor, Deputy Minister of Education, May 6, 2020 [PDF]
ETFO educators are doing exceptionally well in adapting their teaching methodologies to address student needs during a global pandemic. It is discouraging that Minister of Education Stephen Lecce has diminished the efforts of those who are not live streaming their instruction.
ETFO has written to the Ministry of Education with a copy to school boards to express concerns regarding 'synchronous' or live-stream learning. The Federation is fundamentally opposed to it being mandated as a learning tool during this pandemic.
Until recently, the Ministry of Education supported educators using their professional judgement to ascertain the learning needs of their students and the best way to meet those needs given the current circumstances.
ETFO has repeatedly expressed concerns to the Ministry of Education about using live streaming to offer virtual instruction because this tool is not equitably available or accessible to all students. Children without access to tools to make live stream learning work are disproportionately from racialized, impoverished, single family or new Canadian homes.
Not all students can be online at the same time nor do they all have access to the Internet or a device. There may be multiple children and parents trying to work from home on one or two devices. Live streaming classes may not be appropriate for many students with unique and specialized needs.
There are also many privacy, safety and security issues for both educators and students with the use of live streaming.
The underlying problems created by live stream learning, which the Ministry has previously acknowledged, continue. The Ministry should not be mandating or pressuring educators to use 'synchronous' or live stream learning and instead should address these fundamental concerns.
ETFO members are professionals and love what they do. They have the expertise, passion, commitment and flexibility to respond to this public health emergency and are stepping up to deliver distance learning. They know their students best and their professional judgment allows them to know what works for all so that no students are left behind.
Educators miss their students and miss being able to do the best job they can in the classroom. Until schools reopen, they will continue to use their professional judgement and do the best they can to support students and their parents during this pandemic.​
ETT and ETFO COVID-19 FAQs
ETT and ETFO have produced multiple FAQs on a wide variety of COVID-19-related topics.
COVID-19 – ETT Health & Safety Survey
This two-minute survey is designed to capture concerns regarding the COVID-19 outbreak and health and safety response in our workplaces, while it is still fresh in our minds.
Should you have concerns about the way COVID-19 was addressed at your workplace please complete in a TDSB Health and Safety Concern Form and submit it, as this will formally register your concerns with the Board.
For reference, here is the link to Public Health Ontario's Cleaning and Disinfection for Public Settings document, which includes schools. This document should followed by the TDSB.
It is important to be clear that this survey should in no way implicate other workers. We are collecting information to do a gap analysis of best practices and what is actually being accomplished with limited resources and staffing.
Thank you for taking the time to complete this survey and if you have any concerns, please contact your ETT Health & Safety Officer.
Access the COVID-19 ETT Health & Safety Survey
Contact Information
Terri Lynn Platt
ETT Health and Safety Cooridnator
tlplatt@ett.on.ca
Ivica Cosic
Health and Safety Inspector
Wards 2, 6, 8, 11, 13
icosic@ett.on.ca
Melony Duranovich
Health and Safety Inspector
Wards 3, 7, 9, 10, 14, 16
mduranovich@ett.on.ca
Loreen Gale
Health and Safety Inspector
Wards 15, 18, 19, 20, 21, 22
lgale@ett.on.ca
Marcia Thompson
Health and Safety Inspector
Wards 1, 4, 5, 12, 17
mthompson@ett.on.ca
ETT Office Remains Active to Serve Members
In order to serve our members, the ETT Office will remain active during the period in which schools are closed and Executive Officers will continue to respond to members' inquiries and issues remotely.
Please be advised that we will be limiting access to the physical ETT Office space at 4211 Yonge Street. Members should direct all issues by phone or email to their Executive Officer. Members are asked not to come to the ETT Office at 4211 Yonge Street.
All ETT Activities, Events, and Meetings Postponed, Cancelled, or to be Held Virtually
As a result of the COVID-19 pandemic, and to ensure the health and safety of our members, all ETT activities, events, and meetings have either been postponed, and will be rescheduled; cancelled; or will be held virtually.
Members will be notified by email of the new dates (if applicable), and, if necessary, registration timelines. Please stay tuned to ETT email communications and to the ETT website.
Important General Information Links
Jun 26, 2020
ETFO Media Release: Education Unions' Joint Statement on Introduction of Ontario Math Curriculum
The following joint statement was posted on the ETFO website on June 26, 2020. The Association...
READ MORE
Show More Posts