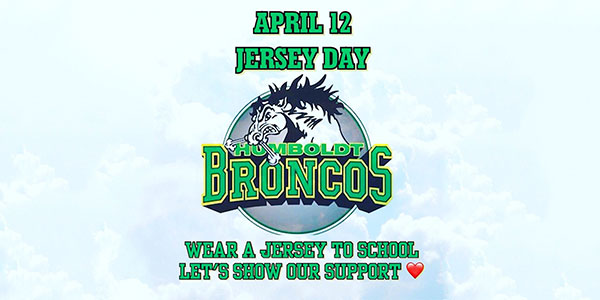 April 10, 2018
Wear a Hockey Jersey on April 12 in Remembrance of the Humboldt Bus Crash Victims
On Thursday, April 12, 2018, ETT members are encouraged to wear a hockey jersey to school (or any other type of sports apparel) in remembrance of the Humboldt Broncos bus crash victims and as a sign of support for their families.
Members may also include their students in this show of support and remembrance, provided that it can be discussed sensitively ahead of time and is judged by the member to be age and class appropriate.
Photos of staff (only) can be shared online via Facebook or Twitter using the hashtag #JerseysForHumboldt, and can be shared with ETT via Twitter @ElemTeachersTO.
On behalf of ETT and all of our members, we would like to extend our deepest sympathies to all of those affected by this tragedy.