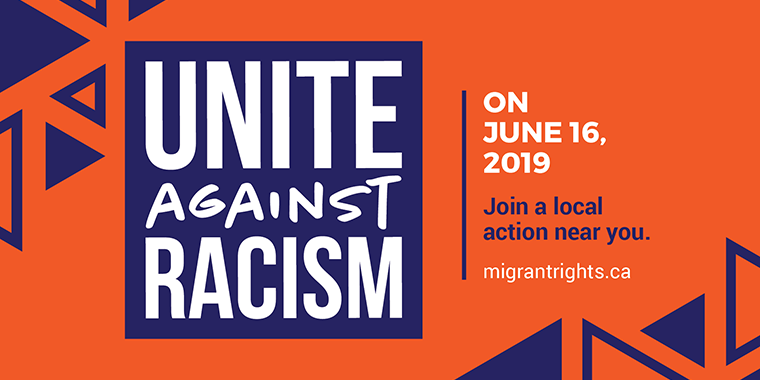 May 30, 2019
We Will #UniteAgainstRacism – June 16
On Sunday, June 16, 2019, join actions across Canada to oppose racism, ensure migrant and racial justice, and to build a movement for change.
Show white supremacists that their violence will not be tolerated as we push forward a unified transformative vision for us all.
Visit the Migrant Rights Network website for more information and to find a local action on June 16 near you.