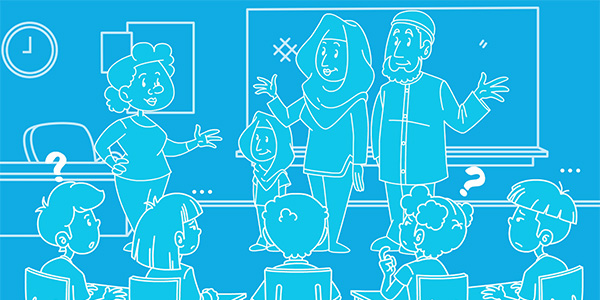 July 5, 2017
Video: Encourage and Enable Acceptance – Addressing Islamophobia in the Classroom
As part of our continuing commitment towards more just, inclusive, and respectful communities in our schools and society-at-large, ETT has produced a short video focused on Islamophobia in the classroom.
"Education is the best tool we have to address Islamophobia," said ETT Vice President Andy Lomnicki. "This video is only one example of how such prejudice might appear in a school environment, but, as affirmed in the video, these situations can be a 'teachable moment' to work towards a 'hate free future.' As educators, we must remember that we have a responsibility to create a welcoming atmosphere for all students."
This video is one of several actions ETT has taken this year, along with our labour and social justice allies, in response to the rising number of Islamphobic incidents in Canada.
Earlier this year, ETT endorsed The Charter for Inclusive Communities, a proactive statement developed by the National Council of Canadian Muslims (NCCM), with the support of labour and social justice groups, condemning Islamophobia.
"Our union will continue to challenge discrimination as we work towards greater equity and inclusion," said Lomnicki. "Let's do our part to encourage and enable acceptance."
Watch the Video