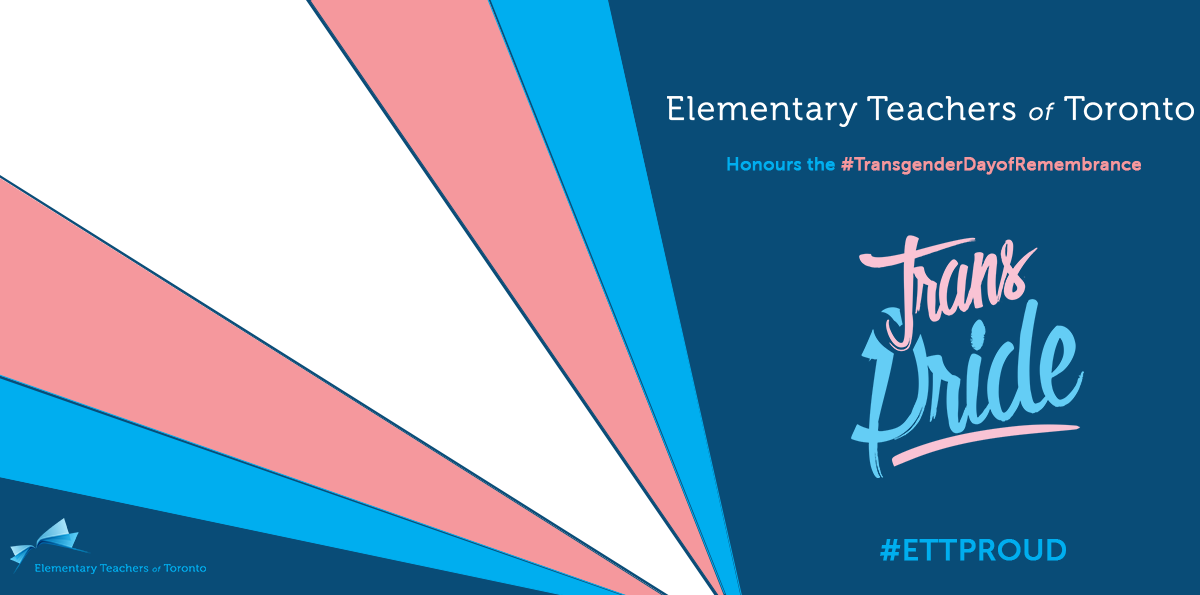 November 19, 2018
Memo from President Lachica: Transgender Day of Remembrance
News of the PCPO Resolution yesterday brought a tear and then, a deep rumbling to my very core. They are now brandishing swords – and in unthinkable directions – with such pathetic ignorance and copycat maneuverings. We shall not be moved, erased or directed. We will organize and activate. We will teach proudly and boldly protect our #LGBTQS2SIA students, families and children from this emboldened expression of hatred and discrimination.
I implore you to stand with us and demonstrate against the hate, discrimination, and phobia infiltrating our communities – all enforced through an even more bigoted government.
ETT will be demonstrating solidarity by supporting the flag raising event for #TransgenderDayofRemembrance. For more information, visit the Facebook event group.
Members, please check the ETT Weekly and website regularly for upcoming rallies and events.
In solidarity,
Joy Lachica
ETT President