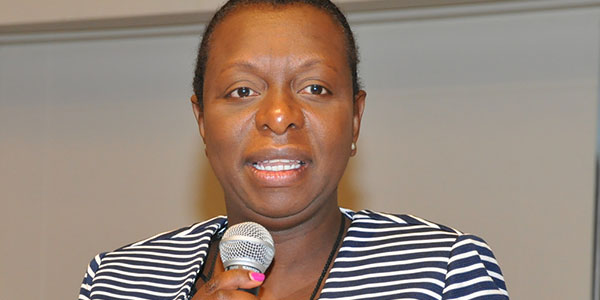 August 16, 2017
Toronto Teacher Karen Campbell Elected First Vice-President of Elementary Teachers' Federation of Ontario
The following ETFO Media Release was issued on August 16, 2017.
Toronto teacher Karen Campbell was elected first vice-president of the Elementary Teachers' Federation of Ontario (ETFO) today at the Federation's Annual Meeting in Toronto. Campbell has served as ETFO vice-president (female) since 2015.
Speaking to over 800 members, Campbell said, "ETFO has evolved as one of the leading education unions because of its collective strength in defending and advancing the collective agreement rights of its membership."
"We have worked hard to meet the needs of our members and table issues of critical importance to students and educators. We will continue to work with parents, community groups, labour and progressive organizations to advocate for changes that build better schools."
"ETFO continues to advocate for safe and healthy learning and working environments in our public elementary schools. This not only involves increased funding for front line support workers to meet the needs of all children; it requires increased compliance by the government and school boards to meet current legislative and policy requirements."
"I look forward to helping advance the work that ETFO pursues in the areas of equity and women's services – both in classrooms and in our communities," added Campbell.
Karen began her teaching career with the Toronto District School Board in 1993. She is also a registered early childhood educator (RECE) and has extensive experience in the early years. In addition to serving as vice-president of the Elementary Teachers of Toronto from 2003 to 2012, she served as chief negotiator, grievance officer, benefits coordinator and strike team coordinator. Karen is a vice-president of the Ontario Federation of Labour (OFL) and a member of the Coalition of Black Trade Unionists (CBTU).
At the provincial level, Karen has served on the ETFO Executive since 2009. She has chaired and served on several Federation standing committees and task forces, is a governor of the Ontario Teachers' Pension Plan and chair of the ETFO Long Term Disability (LTD) Plan Governance Board.