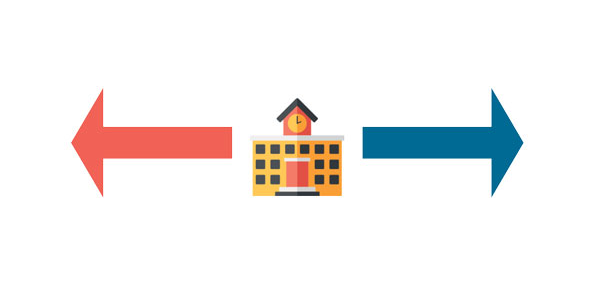 March 11, 2021
Surplus and Transfer Information and Timelines
Surplus and Transfer Timelines
Teacher Requested Transfer (TRT) Deadline: April 20, 2021, 4:00 p.m.
Teacher Exchange Transfer (TET): April 15 to June 15, 2021
ETT Fact Sheets and FAQs
The Surplus and Transfer section of the ETT website will be updated shortly with important fact sheets and FAQs. Please stay tuned to the ETT website and ETT Weekly.
TDSB Information and Forms
The TDSB Surplus and Transfer Notes, Explanations and Surplus and Transfer Timelines, and Self-Funded Leaves Plan Application and Memo are attached below.
Please be advised that the TDSB is no longer providing printable Surplus and Transfer forms. All forms will be in a Google Doc for members to access on the Board's website.
Contact
LC 1
Kwabena Frimpong
kfrimpong@ett.on.ca
416-393-9930 x223
LC2
Nigel Barriffe
nbarriffe@ett.on.ca
416-393-9930 x227
LC3
Amber Bowen
abowen@ett.on.ca
416-393-9930 x228
LC4
Colin Strange
cstrange@ett.on.ca
416-393-9930 x236