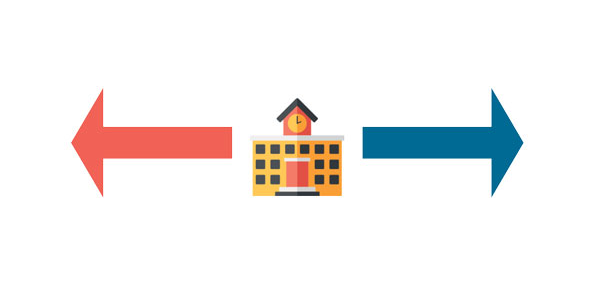 March 1, 2018
Surplus and Transfer Information
The Surplus and Transfer section of the ETT website has been updated to include important fact sheets and FAQs from ETT.
ETT Fact Sheets and FAQs
Applying to Postings Information and FAQ
Leave of Absence Information and FAQ
Surplus and Transfer: Full-time and Part-time Information and FAQs
Family of Schools (Learning Network) Teacher Requested Transfer (FOS TRT) Information and FAQ
Please note that the Full-time to Part-time application is due to the TDSB by March 1, 2018 (today).
TDSB Forms
The following list of Surplus and Transfer-related forms and information can be accessed via TDSBweb.(Please note that access depends on the TDSB's posting/update schedule.)
TDSB Surplus and Transfer Notes and Explanations
TDSB Surplus and Transfer Timelines
TDSB Request Form For Part-Time Teaching Assignment By Full-Time Teachers
TDSB Four over Five Leave Plan Form
Learning Centres and Learning Networks
TDSB Learning Centres and Learning Networks Map 2016-2017
(The listing of Superintendents on this map is out-of-date. We are in contact with the TDSB to have this information updated for 2017-2018.)
Learning Networks Listing of Schools
The TDSB Learning Networks Listing of Schools can be accessed via TDSBweb > Directories > Department Directories > Learning Networks – School Listing (left-hand menu).
Additional information may be posted in the ETT Surplus and Transfer section as necessary. Please remember to check the TDSB website for updates as well.
Workshops
ETT is holding Surplus and Transfer process workshops on Tuesday, April 10, 2018 and Thursday, April 12, 2018.
The workshops will cover the Surplus and Transfer process as a whole, including:
Applying to postings
Teacher Requested Transfer (TRT)
Teacher Exchange Transfer (TET)
TGAP (Geographic Application)
Part-Time to Full-Time
Members will have an opportunity to learn more about this process and ask questions of the ETT Surplus and Transfer team.
Visit the event page for more information and to register online.