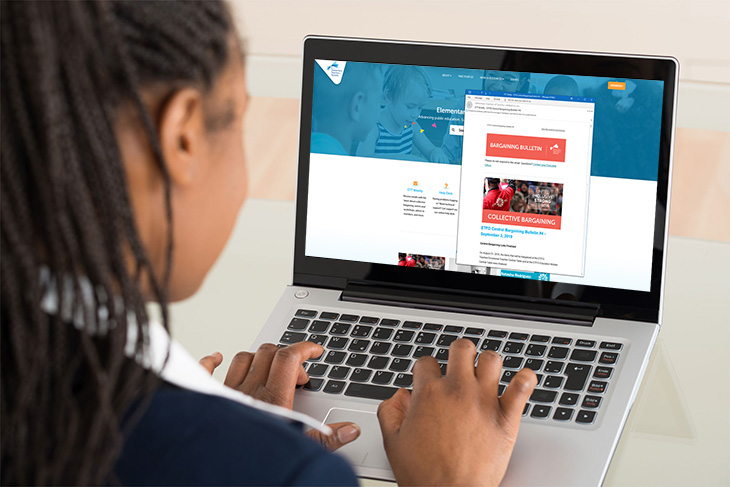 Subscribe to ETT Weekly and eCommunications
Subscribe to ETT eCommunications to receive the latest information about collective bargaining, events and workshops, advice to members, education news, and more.
Members can subscribe to receive ETT Weekly and Collective Bargaining updates via their ETT website account.
Click here to access your ETT website account to subscribe.
Don't have an account? Register online.
Stuck? Need help?
For more detailed registration and subscription instructions, please visit our FAQ page.
If you require assistance, please submit a technical support request via our online help desk.