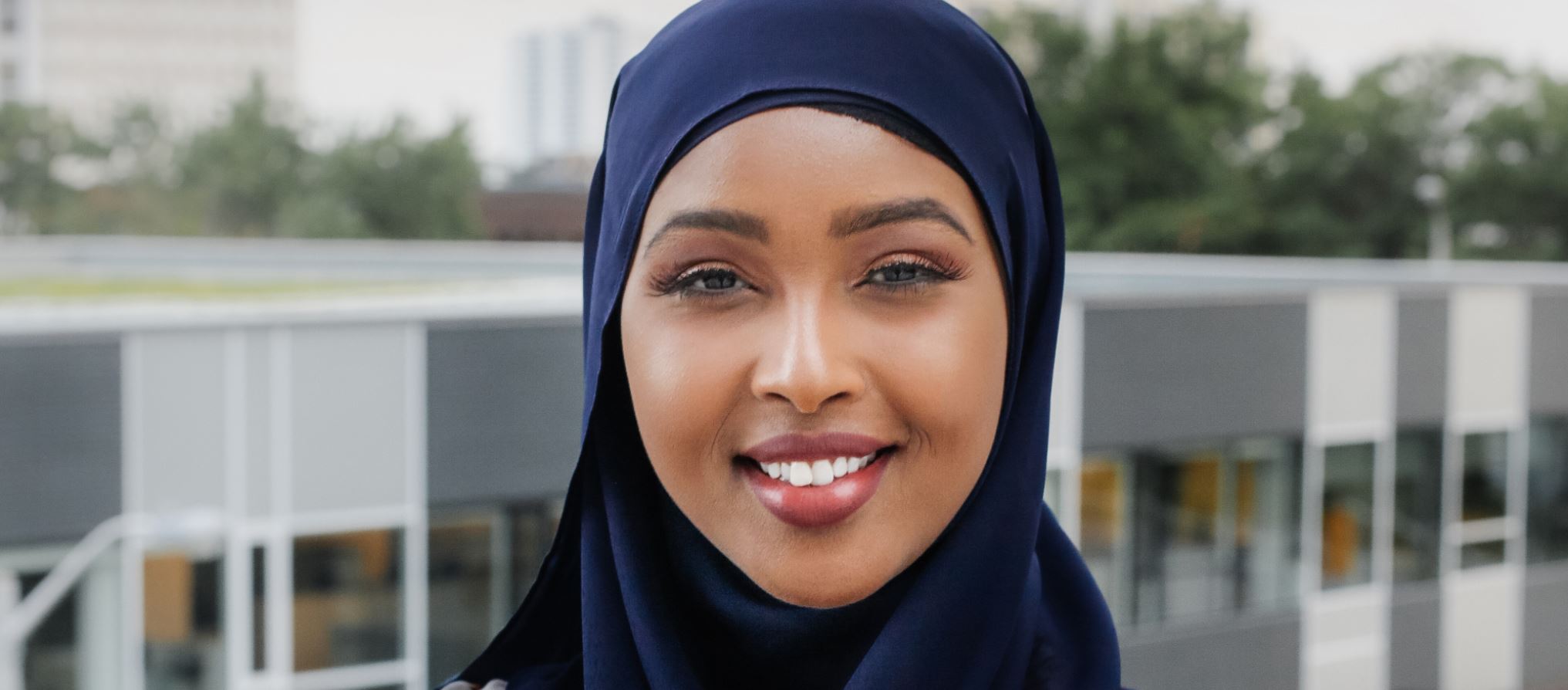 Candidate Spotlight: Siham Rayale, Ward 13
Siham Rayale is passionate about day to day politics of Don Valley North, where she's a candidate for TDSB trustee in Ward 13. She grew up with the Mike Harris government cuts and amalgamation, went to TDSB schools and then worked in international development doing community research. When funds for that dried up, she made connections with local politicians and advocacy groups – working with Urban Alliance on Race Relations and helping Councillor Shelley Carroll in her campaign during the recent provincial election.
What she hears at the doors she knocks on drives her work. Residents ask her about the enormous backlog of repairs to TDSB schools and she fears the board will end up having to sell some of them to ease it. With all these pressures and still more cuts to come, Rayale wonders what the Ford government can be thinking, "we're talking about the quality of our society and young people who are going to have to deal with problems that don't even exist yet."
And this is just the beginning, with teacher contracts due for negotiation maybe leading to lockouts, rollbacks to wages, staff cuts, and overcrowded schools. Then Rayale zeros in on Section 37 funds.
These are the costs developers pay to put up buildings larger than local bylaws allow. They're supposed to be used to enable the city to upgrade services like parks and schools. The TDSB can't get its hands on any of these funds, but the city can use them to purchase land which it could turn over the Board to build a new school. Rayale has watched how Councillor Shelley Carroll managed to get funds from a nearby development earmarked for a kindergarten wing at Forest Manor PS and sees how this arrangement could work in the future.
Rayale also hears a lot about the repeal of the 2015 sexual education curriculum and thinks Ford's claim about lack of consultation is just "misinformation." She adds that issues like the meaning of consent – a legal term — may be lost and that sophisticated forms of cyberbullying and other effects of technology will be a serious blow to kids' mental health. She considers the effects on empowerment of young women and girls – how lack of information takes away the "language" with which they can assert themselves.
As Siham Rayale says, "the social dynamics of being young haven't changed but the tools have. It calls for a broader sort of education that teaches about being respectful people and citizens.
Dudley Paul