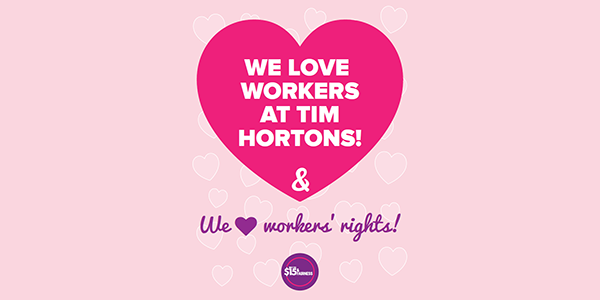 February 8, 2018
Show Tim Hortons Workers Valentine's Love on February 13, 2018
On Tuesday, February 13, 2018, stop by your local Tim Hortons and hand deliver some love to workers in the form of a Valentine's Day card.
Let's continue to send the message to the Tim Hortons corporate office that franchisees must roll back all cuts to workers' breaks and benefits.
Visit the Fight for $15 and Fairness website for more information and to download the Valentine's Day cards.