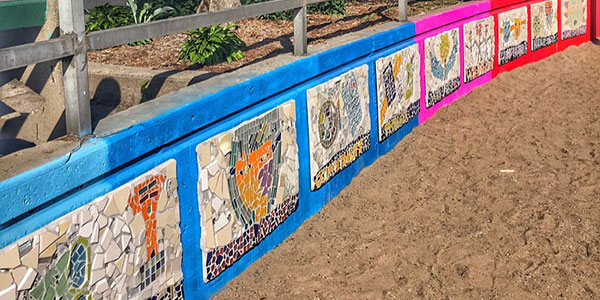 June 16, 2016
School Yard Jams Mosaic Launch at Cy Townsend Park
On Thursday, June 9, 2016, ETT and Arts Starts unveiled School Yard Jams, a community mosaic in Cy Townsend Park created by grade 5 students at Rawlinson Community School and grade 7/8 students at J.R. Wilcox Public School.
Students, with the support of artist mentors, The Real Sun and Cristina Delago, transformed reflections on public education into poems and then re-imagined their words into mosaic form.
The resulting art installation brings to life the lived realities of students in the education system, with a focus on the themes of friendship, collaboration, teamwork, and community.
ETT is proud to have provided the funding for this exciting student endeavour.
Photos courtesy of Michelle Matin, ETT Member.