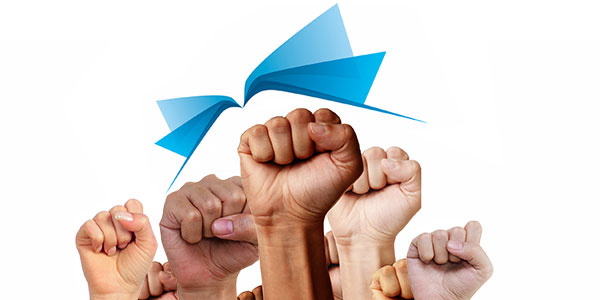 December 20, 2018
Memo from President Lachica: $25 million in EPO Grant Reductions & Cuts for 2019
Dear Members,
Late last Friday afternoon, the Ontario Government slashed $25 million in EPO (Educational Programs Other) grants that were first announced in March 2018. The first list of grants support focussed funding areas and are to be reduced in 2018-19. The Ministry will be providing school boards with updated agreements and it is yet unclear the scope of the reductions to these grants. They are:
– Adult and Continuing Education Correction Projects
– Experiential Learning K to 12
– Techno Math
– Well-Being: Safe, Accepting and Healthy Schools and Mental Health
– Managing Information for Student Achievement PNCs
The Ministry has made it clear grants below have been canceled or are not continuing in 2018-19:
Experiential Learning for Adults
Tutors in the Classroom
Re-engagement 12 &12+ Initiative
Innovation in Learning Fund
Focus on Youth – After School
Student Success Leaders Supporting Racialized Students 17-18
Indigenous Focused Collaborative inquiry
Daily Physical Activity (Elementary)
Physical Activity for Secondary Students (PASS) grant
Ensuring Equitable Access to Postsecondary Education
Speak UP
Ford is balancing the budget on the backs of the smallest of us: we who are minorities, from equity-seeking communities: the indigenous, the racialized, the LGBTQ2SIA, those who are without a fair wage and basic income, with disabilities, with addictions and those without mental health supports. Who would have predicted that in five short months, he would target the most vulnerable, would high-jack an election, redraw a city, fire the scientists and effectively erase people and programs that have scaffolded organic Ontario society for decades?
ETT will not stand for this and we are engaged. Stewards, at your January ETT meeting, make your member phone trees and read your ETT Weekly & ETFO newsletters. Bookmark the website for news, events, rallies and updates. Initiate conversations with our natural allies – our parents. Rally with other affiliates who will rally with us. Teach activism as a unit in social studies, history, literacy or art. Make your own great sign with a clever slogan so you are ready to march. No time like the present and it is time. Let's draw together with our comrades, community partners and our labour affiliates to win the fight of our lives and continue to build the schools we know our students deserve.
A peaceful and restful break to you and your families…
Yours in solidarity,
Joy Lachica
ETT President
Mark Saturday, January 19th in your calendars, as ETT & ETFO take to the streets in masses for the OFL-organized Women's March on Ford.