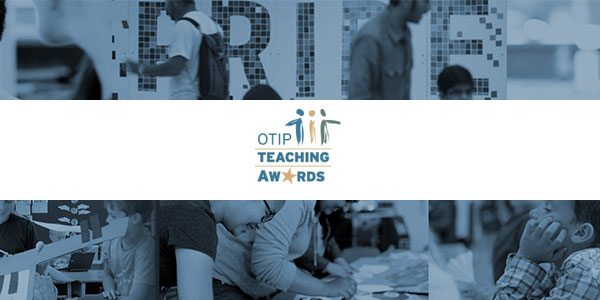 January 12, 2018
OTIP Teaching Awards 2018
Nominations for the OTIP and OTF sponsored OTIP Teaching Awards, which recognize the outstanding contributions of teachers to their schools and students, are now open.
There are three categories for the awards: elementary school teacher, secondary school teacher, and beginning teacher in the first five years of teaching. A teacher can be nominated by anyone—teachers, students, parents, or general public.
Winning teachers will be hosted at a fall awards ceremony in Toronto and presented with a personal award of $1,000 and a Certificate of Recognition. Their schools will also be recognized with a $1,000 prize and a Certificate of Recognition.
The deadline to nominate is March 31, 2018.
Further information, including nomination forms and criteria, is available on the OTIP Teaching Awards website.