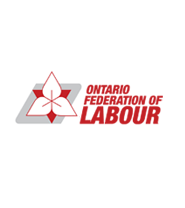 Ontario Federation of Labour – Power of Many: Take Back Ontario
The Elementary Teachers of Toronto are proud to support the Ontario Federation of Labour Power of Many: Take Back Ontario provincial conference. The Collective Bargaining committee is sponsoring two members and the PA/PE committee is sponsoring five to attend on March 25, 2019, 8:30 – 4:00 pm, at the Metro Convention Centre, 255 Front Street. 
We will provide coverage for the release for the full day, registration costs, and parking.
For more information on the Conference, please go to the following link:
http://ofl.ca/event/power-of-many-take-back-ontario-conference/
Please fill out the following registration to indicate your interest:
Successful applicants will be contacted immediately after the March Break.