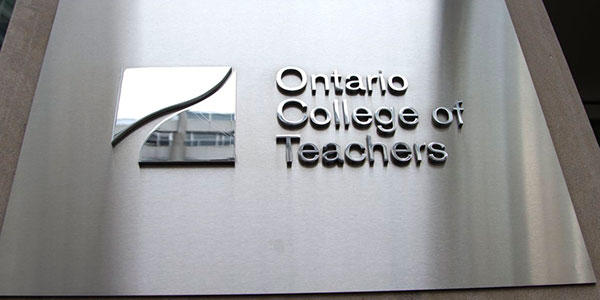 December 7, 2017
OCT Fee Increase Defeated
The following news item was posted on the OTF website on December 7, 2017.
On Thursday, December 7, 2017, the Governing Council of the Ontario College of Teachers (OCT) voted not to raise the annual OCT fees.
This decision came following a presentation by Chris Cowley, OTF President, on the morning of December 7 to the Council. Cowley made it clear that the proposed fee increase of 20% was "not palatable to Ontario's teachers and is counter-productive to OCT's own strategic priorities."
"The teachers of Ontario applaud the decision of College Council,"  states Chris Cowley, OTF President. "Asking us to pay 20% more in fees to pay off OCT's mortgage was unacceptable. I am glad the College listened to the views of our members and reconsidered this increase."
To read the OTF presentation, go to https://www.otffeo.on.ca/en/advocacy/college-of-teachers/.