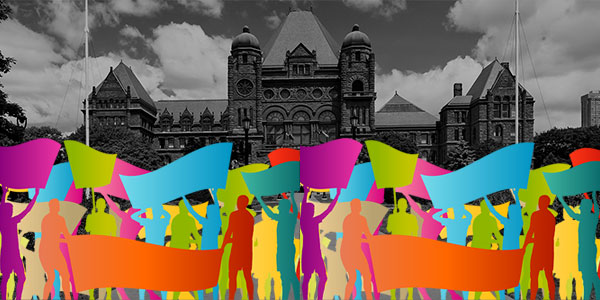 No cuts to education rally: Thousands of voices strong
On Saturday, April 6, 2019, ETT and other sister affiliates took to Queen's Park to get their message across to the Ford government: the uproar over almost 1 billion in cuts to education will NOT go away quietly.
Dozens of buses arrived packed with teachers, students, families, and allies, all gathered on the QP Legislative Building lawn to voice their condemnation with chants, dances, creative rally signs, and vocal protests.
After a report from the ministry of education was released days before, attendees had reason to feel incensed as Ford continues to audaciously target critical funding, like targeting low-income families with changes to OSAP funding, children and adults on the autism spectrum, or slashing over 3,475 teaching jobs in the next four years, all in an effort to balance the budget on the backs of students.
ETT/ETFO was one of five groups representing educators across Ontario, and the people attending the rally weren't just union members. Thousands of voting citizens are concerned about education in Ontario, namely, thousands of students – who demonstrated themselves, days earlier – and the future of our democratic society. This was a reaction to the retrograde policies and actions on part of the current provincial government.
The impressive turnout speaks for itself: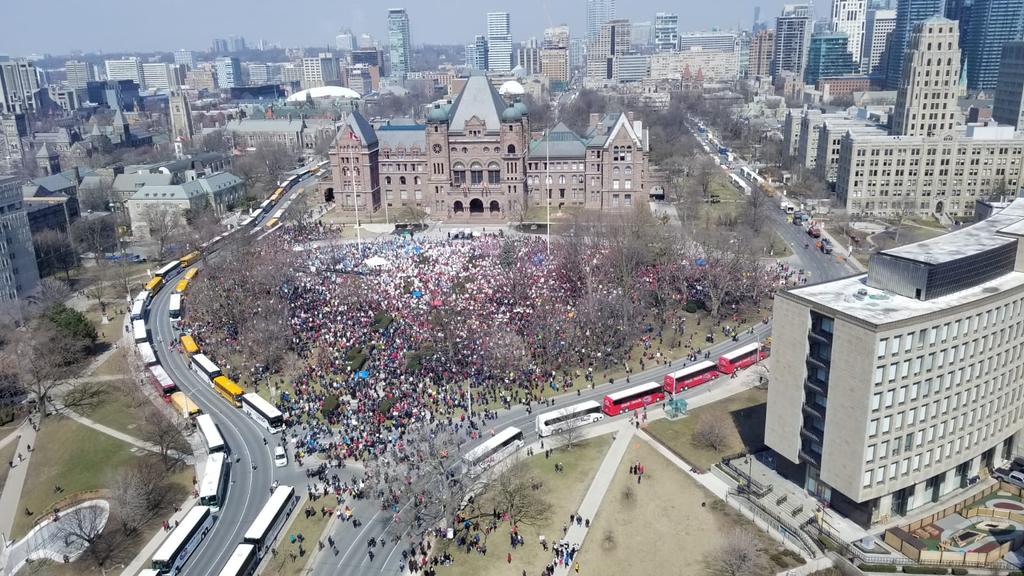 As we continue to brace the changes and cuts that this government brings, ETT will continue to fight for quality education, labour rights, student rights, community welfare, and an accessible, educated, and inclusive Ontario.
Thank you to each and every person that came out on April 6. Your presence, voice, and passion reverberated through the walls of the Legislature and city streets.
People power:
[Best_Wordpress_Gallery id="11″ gal_title="No Cuts to Education Mass Rally: April 6″]