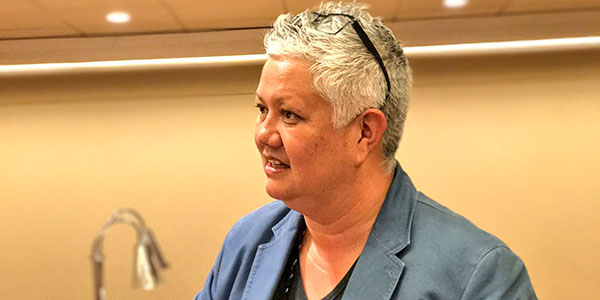 July 14, 2018
Message from the President: Rally Today in Support of Public Education
This week, as a member of the ETFO Executive, I have been in attendance at the Canadian Teachers' Federation (CTF) Annual General Meeting in Edmonton.
As we make our way home, I cannot help but contrast our work at the CTF AGM, towards realizing safe and caring schools, with what has been happening in Ontario.
Today, starting at 11:00 a.m., ETT members will be joining with friends, allies, and concerned citizens from across Ontario at Queen's Park as part of the People's Rally to protest Doug Ford's attack on our shared public education system and to stand in solidarity in support of our public services.
We cannot and will not accept this attempted erasure of our identities, our footprint, and all that has been fought for and rightfully achieved politically and pedagogically in Ontario schools over decades.
We claim our right to health and to safety, in our classes and for our students. Our aging schools are crumbling. We cannot endure a government that cuts $100 million from school repairs without thought or foresight.
We ascend to the code, directing us to teach our students pride, consent, and honour of identity. We will not stand for a reprint of the outdated 1998 sex-ed portion of the curriculum.
We rise up in response to educational calls to action and the urgency to decolonize our texts and rewrite our curriculum documents. We will continue to prioritize bringing more Indigenous content into the classroom, as the new government in Ontario seeks to do less.
Let's lock arms and rally today at Queen's Park with all our resolve to see these insidious manoeuvres undone and overturned.
I will not yet be in the air by rally time, but so with you in spirit, comrades and friends.
Please share the rally information with everyone to build our numbers and blast a message that bursts conservative ear drums.
Power and Solidarity,
Joy Lachica
ETT President