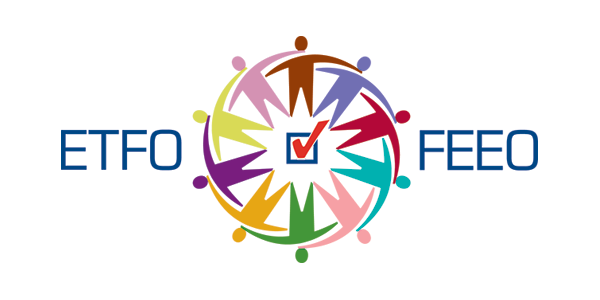 August 19, 2015
Media Release: Toronto Teacher Karen Brown Elected Vice-President of ETFO
The following media release was issued by ETFO on August 19, 2015.
Karen Brown, a Toronto teacher and Executive Officer of the Elementary Teachers of Toronto, was elected as Vice-President of the Elementary Teachers' Federation of Ontario (ETFO) today at the Federation's Annual Meeting in Toronto.
Speaking to over 800 members at the Federation's Annual Meeting, Brown said that ETFO was unwavering in its resolve to resist the austerity agenda of Bill 115 in 2012.
"ETFO will remain vigilant in defending member rights and stopping the erosion of teacher working conditions and student learning conditions caused by underfunding of the education system. So-called "cost-saving measures are having negative impacts including larger class sizes, fewer resources, and reduced administrative support, which all negatively affect the student learning environment."
"It is vital that we shift the tides of erosion to ensure that our members are respected as professionals and treated with dignity. As vice-president, I am committed to building partnerships with other education workers, unions and parents to ensure that a strong, publicly funded, public education system remains a priority."
Karen began her teaching career with the Toronto District School Board in 1993. Along with serving as vice-president of the Elementary Teachers of Toronto since 2003, she has served as grievance officer, benefits coordinator, strike team coordinator and is currently the local's Chief Negotiator. Karen was also a member of the Toronto and York Region Labour Council Executive Board.
At the provincial level, Karen has served on the ETFO Executive since 2009. She has been a member of the Federation's Standing Committee Task Force, the Grievance Arbitration Committee, and the Legal Assistance Committee. She is a Governor of the Ontario Teachers' Pension Plan and a Director on the ETFO LTD (Long Term Disability) Plan Governance Board.
Karen is an alumnus of the 2011 Governor General's Leadership Conference and is a founding Director of "Smile" (Single Mothers Inspiring Leadership in Education), an organization that helps to improve the lives of low-income single mothers through education, by offering bursaries.