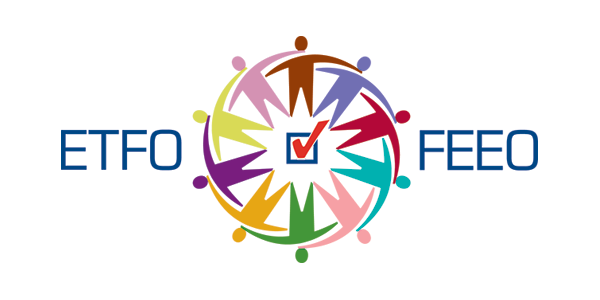 September 21, 2015
Media Release: Inadequate terms that ignore elementary issues push ETFO to escalate work-to-rule action
The following ETFO media release was issued on September 21, 2015. 
The Elementary Teachers' Federation of Ontario (ETFO) has escalated its work-to-rule strike action today because the terms it was offered by the Liberal government and the Ontario Public School Boards' Association (OPSBA) in early September are inadequate and ignore elementary school issues.
"On September 7, after insisting ETFO accept terms designed for secondary teachers, the Liberal government and OPSBA abruptly left the bargaining table," said ETFO President Sam Hammond. "ETFO has waited more than a week for the government and OPSBA to return to the bargaining table. We have heard nothing from them."
"The government is trying to cut corners by offering elementary teachers a deal designed for secondary teachers," noted Hammond. "Elementary teachers and students have different needs than secondary teachers and students."
"Despite what the government is implying, it has not offered our members the same conditions as secondary teachers," continued Hammond. "There is a significant disparity in how elementary and secondary schools are funded. That funding gap results in larger class sizes, fewer student supports and poorer working conditions in our elementary schools. The deal the government insists ETFO accept does absolutely nothing to close that gap."
ETFO will continue its escalated work-to-rule until a fair agreement can be reached. Teachers will continue to provide instruction and other supports to students. The union has also indicated it will begin rotating one day strikes in October if sufficient progress has not occurred at the central bargaining table. Parents and the public will be provided with adequate notice should these one day rotating strikes proceed.
"If the Liberal government had stayed at the table and not walked away, it's possible we could have reached a deal by now, and the escalation of ETFO's work-to-rule could have been avoided. We need to get back to the bargaining table as soon as possible and negotiate a fair deal for elementary teachers and students. That's the best way of ending the WTR and averting one day rotating strikes in October."
The Elementary Teachers' Federation of Ontario represents 78,000 elementary public school teachers, occasional teachers and education professionals across the province.