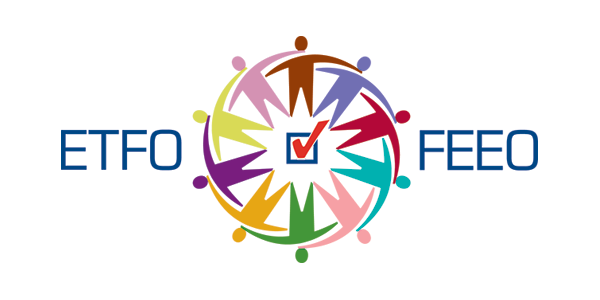 August 20, 2015
Media Release: Former ETT President Martin Long Receives ETFO Honorary Life Member Award
The following ETFO media release was issued on August 20, 2015.
Martin Long, former president of the Elementary Teachers of Toronto, was honoured by his colleagues last night when he received an Honorary Life Member Award from the Elementary Teachers' Federation of Ontario (ETFO) at its Annual Meeting in Toronto.
Honorary life memberships, the Federation's highest form of recognition, are given to members who have retired from the education profession and who have given outstanding service to the Federation.
After immigrating to Canada from England in 1972, Martin was hired by what was then the Toronto Board of Education to teach core French in grades 4-8 at Park Public School, now Nelson Mandela Park Public School. He also taught at Regent Park and Sackville public schools which have since closed.
Martin became fully engaged in the struggles related to the hiring freeze and layoffs in the late 1970s and early 1980s as the Toronto Teachers' Federation (TTF) representative at his school. His involvement at TTF progressed to local executive member, full-time grievance officer (the only one in Ontario at the time), negotiator and ultimately president.
In the 1990s, women and men elementary teachers joined forces while Mike Harris joined the seven Metro Toronto school boards into one mega-board. Martin saw this as a challenge and an opportunity, and was elected to the local executive charged with establishing the new local. Martin served as grievance co-ordinator, chief negotiator and ultimately President of the Elementary Teachers of Toronto while concurrently serving three terms as a member of the ETFO provincial Executive.
"Until last year, Martin fought on the front lines of education through many tumultuous decades when politicians were making decisions that had severe implications for teachers, students and school communities," said ETFO President Sam Hammond. "As a local president and provincial Executive member, Martin's commitment and leadership to teacher professionalism and union solidarity was a bulwark in standing up for teacher working conditions and student learning conditions."