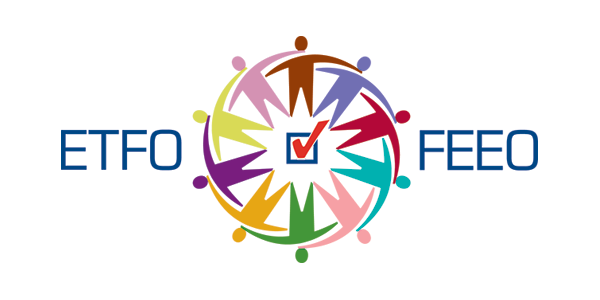 May 29, 2015
Media Release: ETFO Increases Strike Action to Prod Government, OPSBA to Address Classroom Issues at Bargaining Table
The following media release was issued by ETFO on May 29, 2015.
As a result of the obstinacy of the Liberal government and Ontario Public School Boards' Association (OPSBA) in addressing real issues during bargaining, the Elementary Teachers' Federation of Ontario will increase its Phase 1 strike action. ETFO's collective agreements have been expired for nine months.
The additional struck work beginning June 1st is administrative in nature and is designed to have minimal impact on students. Teachers and occasional teachers will further withdraw from Ministry meetings and workshops as well as mandated meetings with principals.
"All students, including students with special needs, will continue to receive the high quality instruction that our teachers provide," said ETFO President Sam Hammond.
"We are increasing this strike action because of the obstinacy of the government and OPSBA in addressing real issues that affect teachers and the learning conditions in our schools. That is our priority during this round of bargaining. It's time the government and OPSBA stopped playing games and adopted the same priorities."
OPSBA has tabled demands that would allow increases in class sizes, have teachers' preparation time directed by others and have their ability to support student learning compromised.
"We are appalled that Premier Wynne and her government have abandoned their responsibility to encourage meaningful bargaining at the central bargaining table by blatantly siding with OPSBA on every one of its objectionable demands," added Hammond. "While the government and OPSBA think they can stonewall on these issues until they go away, I can tell you that ETFO will continue to pursue and escalate strike actions into the coming school year as necessary."
"The Education Minister has made matters worse with her disingenuous comments. This strike action is about teachers' working conditions and students' learning conditions, not money. We are ready to return to the table the moment that the government and OPSBA remove the offensive strips they have put forward that will have a negative impact on teacher working conditions and student learning conditions."