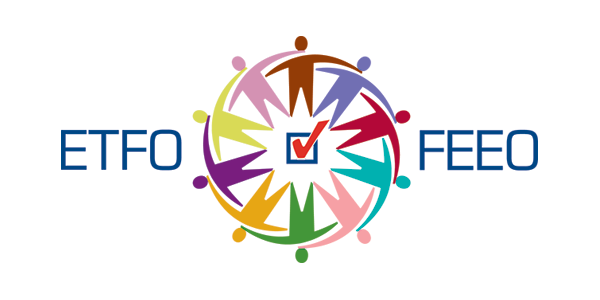 August 14, 2015
Media Release: 2015 Elementary Teachers' Federation of Ontario Annual Meeting
The following media release was issued by ETFO on August 14, 2015.
Over 800 public elementary school teachers and other education professionals will attend the 2015 Annual Meeting of the Elementary Teachers' Federation of Ontario (ETFO) in Toronto from August 17-20 at the Westin Harbour Castle Hotel. They will set policies and directions for the coming year during the Federation's annual democratic forum. This meeting will also be devoted to elections for the provincial Executive for the coming two-year term.
ETFO President Sam Hammond will open the proceedings on Monday afternoon with a review of the year's activities including an overview of collective bargaining. On Thursday, ETFO's president will address next steps regarding current collective bargaining. Both speeches will be live streamed at http://annualmeeting.ca/live-stream/.
This year's social justice speaker on Tuesday is well-known Aboriginal leader Wab Kinew, whose forth-coming book The Reason You Walk: A Memoir offers an insider's view of what it means to be an educated Aboriginal living in a country that is just beginning to wake up to its aboriginal history.
ETFO represents 76,000 elementary public school teachers and education professionals across the province and is the largest teacher federation in Canada.
| | |
| --- | --- |
| What: | ETFO Annual Meeting |
| Where: | Westin Harbour Castle Hotel, Metropolitan Ballroom, 1 Harbour Square, Toronto |
| When: | August 17-20, 2015 |
Reporters are welcome to attend sessions. Media credentials are available at the ETFO Media Centre (Queens Quay 1). For meeting hours, daily agenda and resolutions, see www.annualmeeting.ca and click on the documents tab. Regular updates will be posted to our blog located at that website, on Twitter @ETFOnews, @ETFOmedia and #ETFOam, and Facebook (ETFOprovincialoffice).
Meeting Highlights

Mon., Aug. 17
4:20 p.m.
Live streamed welcoming address by Sam Hammond, ETFO President
Tues., Aug. 18
10:45 a.m.
Address by Wab Kinew, Aboriginal leader, writer, urban activist
Thurs. Aug. 20
11:00 a.m.
Live streamed address by ETFO President
For more information, contact:
Valerie Dugale:
(416) 948-0195 (cell); vdugale@etfo.org
James Taylor:
(416) 459-1047 (cell); jtaylor@etfo.org
August 17-20:
ETFO Media Centre, Queens Quay 1, Westin Harbour Castle Hotel
416-957-7166