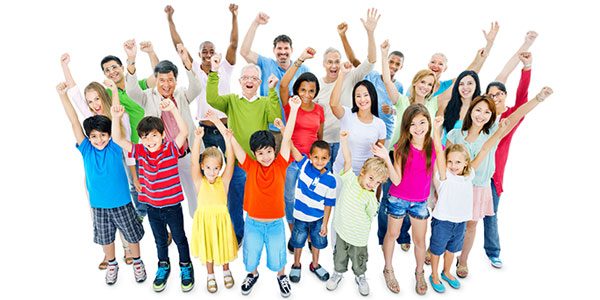 Schools Toronto Students Deserve
Organizing is about leveraging and using power. As teachers, we have tremendous power, but only if we act to together.
Harnessing that power requires effective relationships, built over time through face-to-face conversations that engage, promote self-discovery, and identify shared common issues and the collective action necessary to address them.
"Organizing is about having hard conversations. It is fundamentally about having hard conversations with people and not running away from hard issues. You can't win a union campaign…if you don't do that."
– Jane McAlevey, Union Organizer

Why Are We Organizing?
We hear from members every day about issues that make teachers already complex jobs even more difficult, including lack of supports for our students with multiple needs, large class sizes, health and safety concerns, lack of training and high quality professional development opportunities, and unsupportive administrators, just to name a few.
There's no magic shortcut to winning victories on the issues we care deeply about and to ensure we have the schools Toronto students deserve. The way to win is through organizing, strength in numbers, and solidarity.
Our goal is to build a movement for high member participation so that we can effect change within our schools and win what we and our students need between bargaining campaigns and in our next round of bargaining.
Our member-driven organizing campaign, fully realized, will give us an unprecedented opportunity to promote our members' rights in the day-to-day, to identify widely felt issues around which we can build campaigns, and to fight for the strongest public education system possible for our students and communities.
Together, we can and will make the changes we need to build the schools that Toronto students deserve.
What Will Our Organizing Campaign Look Like in Schools?
In the summer of 2016, and again in the fall, we trained interested teachers to become Teacher- Organizers in our union.
Beginning in September 2016, these Teacher-Organizers began having face-to-face, one-on-one conversations with other teachers.
These conversations focus on listening, learning about the issues and concerns of each member in their workplace, and identifying a network of teacher leaders across our local.
Our goal, leading up to bargaining in 2019, is to have one-on-one conversations with every single ETT member to find and identify specific concerns, and take action on widely and deeply felt issues across our local through focused campaigns.
In the next round of bargaining, we envision a united and organized membership, with a teacher from each school in the negotiations room, participating in the process and working with parents in our communities to build common bargaining goals.
With our membership fully mapped we'll be able to harness our collective power to better identify and act on the issues that are important to us all.
What Information Organizers be Collecting?
Organizers will be collecting basic information, such as your name, school, teaching assignment, etc., as well as more detailed information about the changes you would like to see in your workplace and your most important collective bargaining issues.
This information will be used to fully map ETT's membership.
Please be advised that all personal information gathered by ETT organizers is confidential and fully protected by our Privacy Policy. We will not disseminate, rent, or sell your personal information to any third party.
Interested in becoming a Teacher-Organizer? Want to learn more about our organizing campaign? Please contact the ETT office at 416-393-9930.
Jun 22, 2017
Educators and Parents Rally in Support of Equitable Full-Day Kindergarten Class Sizes
On Wednesday, June 21, 2017, more than 150 teachers, education workers, parents, and other concerned community...
READ MORE