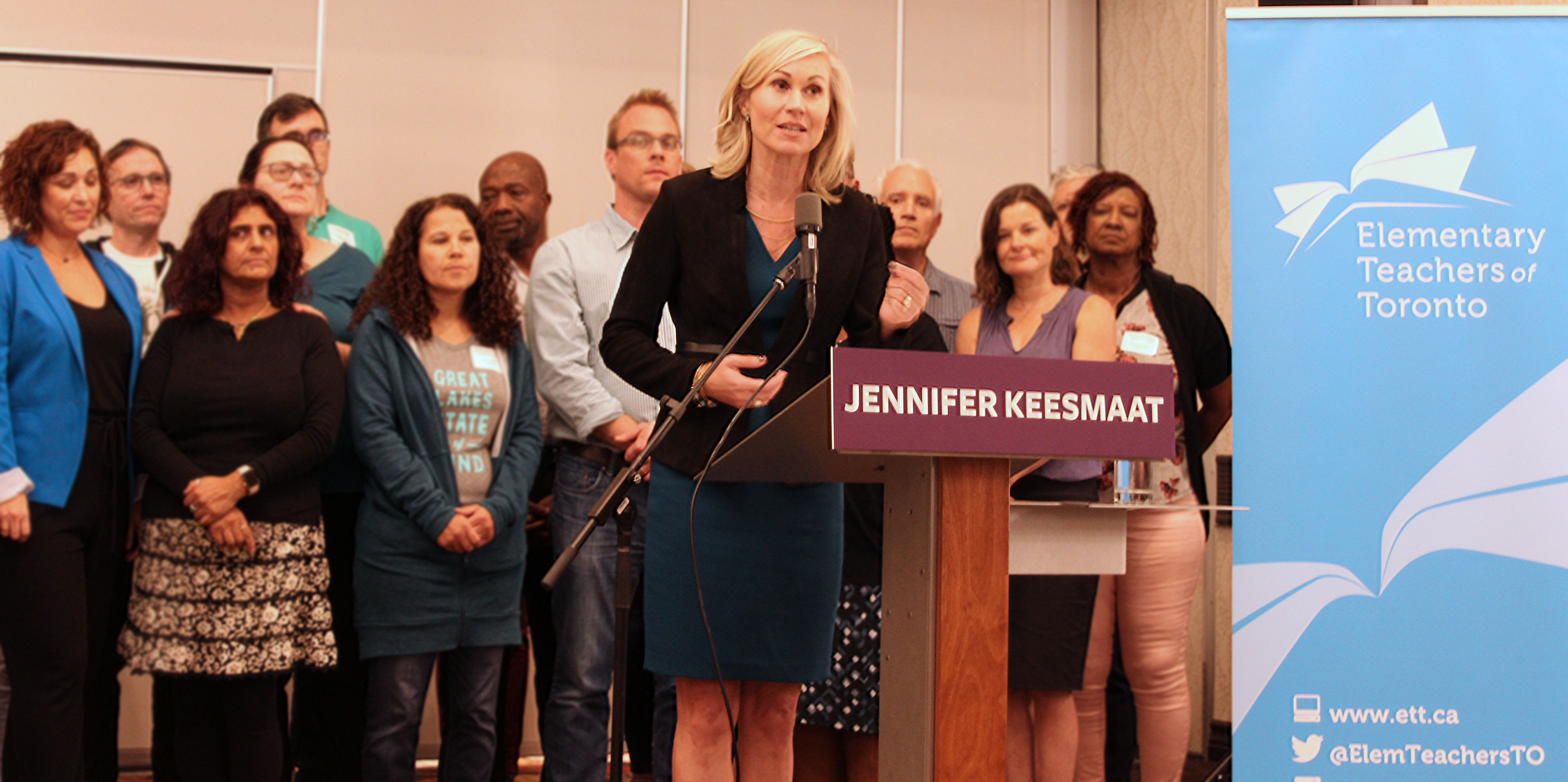 #Keesmaat4Mayor: A Message from ETT President Lachica
Dear Members,
I wanted to reach out because I'm excited about this municipal election in Toronto—because we have a candidate who understands that Toronto will need strong leadership to tackle the key challenges the city faces.
Jennifer Keesmaat shares our priorities, has a bold plan to achieve them, and has the kind of record of decisive leadership that we need from a mayor.
But she needs our support if she is going to win. I've made a personal donation to her campaign and hope you will join me by donating here. You can also read on to hear why I think she deserves our support – watch this message from Jennifer Keesmaat to all our ETT members!.
Jennifer's been a champion city-builder her entire career as a founding partner of the award-winning urban planning firm DIALOG, as the CEO of the non-for-profit organization Creative Housing Society, and as Chief Planner of the City of Toronto.
Jennifer has also been a staunch supporter of public services. She has opposed privatization and contracting out, because she knows the incredible value we get for our public services. Jennifer decided to run because she wants to make our city more affordable, safe and livable for everyone. She has shown a keen understanding of the issues combined with a bold vision for the future. Jennifer knows that Toronto can only prosper if we:
Build great transit in every corner of our city;
Build housing the working and middle class can afford; including

Giving hope to our young people of one day making the leap from renting to homeownership
Build safer streets in every neighbourhood
Standing up for our public services
There's frankly no one better prepared to tackle the challenges we're facing as a city. But if we want to finally have a mayor with a plan, (a plan that works for all of us – not just a select few) we need to give Jennifer our full support. Here are three ways you can get involved:
Any help you can spare will go a long way to making sure Jennifer can reach as many voters as possible before Election Day.
Sincerely,
Joy Lachica
ETT President