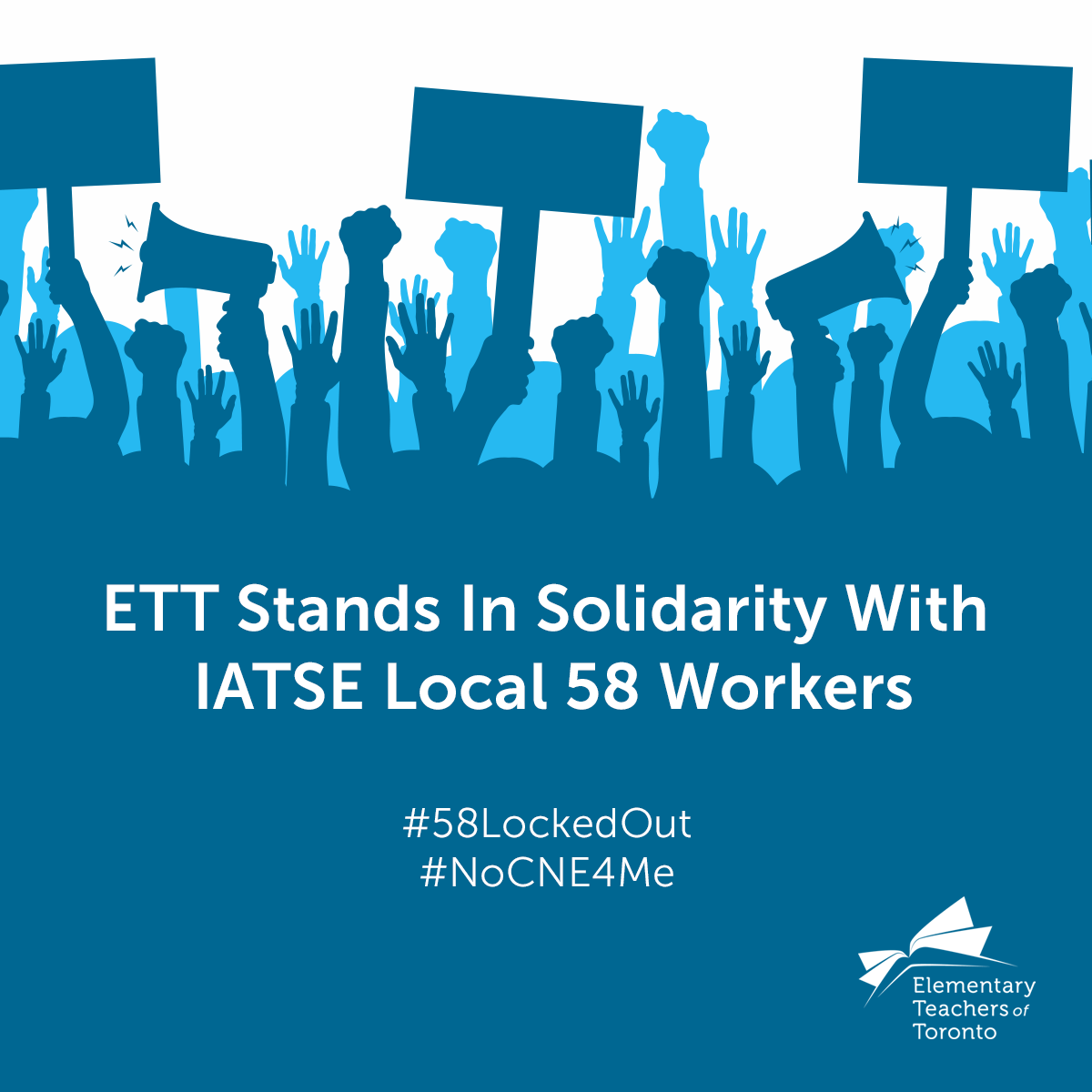 October 3, 2018
In Solidarity with IATSE Local 58: A Message From Our President
Between unions there is a bond of struggle and solidarity against those who undermine basic labour and human rights. ETT marched and cheered with IATSE Local 58 members on Labour Day this year, ending the parade behind picket fences at Lamport Stadium instead of the Exhibition Place grounds; we stood in solidarity to keep the CNE's autocracy in check.
I'm calling on the support of our members across ETT during this ongoing labour dispute. Events such as the Royal Winter Fair, performances at the Medieval Times or Toronto Marlies hockey games have been made possible in the past through the relentless labour and efforts of IATSE Local 58 members. These acts rely on our members support to bring classes to field trips – however, the CNE Board of Governors have failed to come to a fair agreement with IATSE Local 58, thus, locking out the very people who work so hard to make it happen.
To condemn this and continue to defend fair worker's rights, we ask all members to refrain from scheduling any events or have any presence at the Exhibition Place grounds. Where possible, please consider moving events to another venue and refrain from booking future events on Exhibition Place grounds until the labour conflict comes to a resolution.
Joy Lachica
ETT President