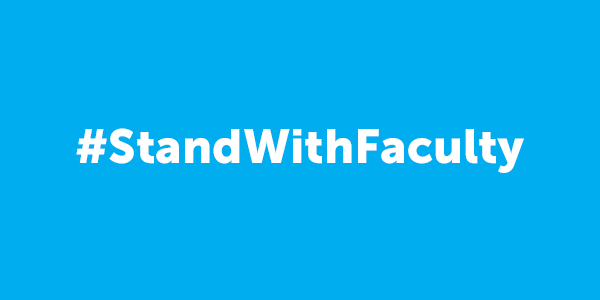 October 19, 2017
ETT Stands in Solidarity With Striking OPSEU College Workers
ETT stands in solidarity with the more than 12,000 OPSEU college faculty workers on strike fighting for better education for students, improved job security, and equal pay for equal work.
On Monday, October 16, 2017, faculty members at Ontario's 24 public colleges, including professors, instructors, counsellors, and librarians, took to the picket lines after the employer rejected the union's final offer.
Workers at our publicly funded colleges in Ontario deserve fair compensation and decent working conditions, whether they are full-time or contract workers.
Over the past several decades, precarious, low-pay work has become the new normal for college teachers, leaving many facing permanent insecurity.
This is unsustainable, not only for the well-being of our college education workers, but for the quality of education in our publicly funded post-secondary institutions. As teachers ourselves, we know firsthand that working conditions for educators are directly related to student success.
Take action and voice your support for striking OPSEU college workers!
Use the link below to send a message to the Ontario college Presidents, Premier Kathleen Wynne, and Deputy Premier Deb Matthews that college faculty workers deserve a fair collective agreement.
http://www.collegefaculty.org/letters_of_support
In solidarity,
Andy Lomnicki
ETT President