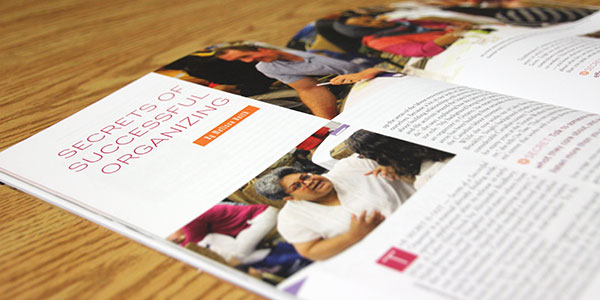 February 9, 2017
ETT Organizing Campaign Featured in Our Times Labour Magazine
"Talk isn't cheap when it leads to organizing and action."
ETT's organizing campaign is front and centre in the feature story in the Winter 2016-2017 edition of Our Times labour magazine.
The article, which focuses on Labor Notes's organizing activities in Canada, details ETT's use of and commitment to the labour organization's mobilizing methods.
"Member organizers identify one or two issues where everybody is frustrated. What are we going to do about it? How can we plan to take power in that situation or assert ourselves?" says ETT President John Smith in the article.
"If we are going to mobilize and if we are going to organize, and have strength in bargaining and have an influence on building a strong public education system, then we need everybody mobilized; everybody knowing what the issues are; talking to parents about the issues; talking to the community; and pressuring the government or the school board when we're in negotiations."
Read the article on the Our Times website
Our Times is an independent Canadian labour magazine dedicated to promoting workers' rights and social justice.
Learn more about ETT's organizing campaign via our Schools Toronto Students Deserve portal.