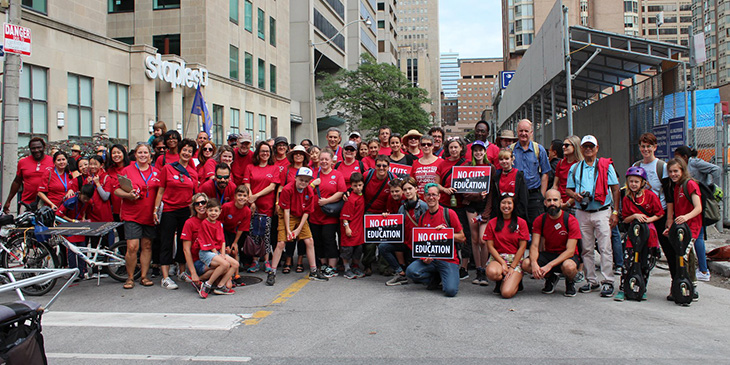 September 4, 2019
ETT Members Say "No" to Ford Government's Attacks on Public Education at Toronto Labour Day Parade
On September 2, 2019, ETT members joined with our friends from other GTA education locals to march in the 2019 Toronto Labour Day Parade and to celebrate the achievements of the labour movement.
Standing together, teachers and education workers championed this year's parade theme, to "Organize, Educate, Resist," showing solidarity and renewed determination to stop the Ford government's attacks on our shared public education system.
Thank you to all of the ETT members and members of other labour locals that participated and helped to make this year's parade a success.
Photos courtesy of ETFO.
Photos