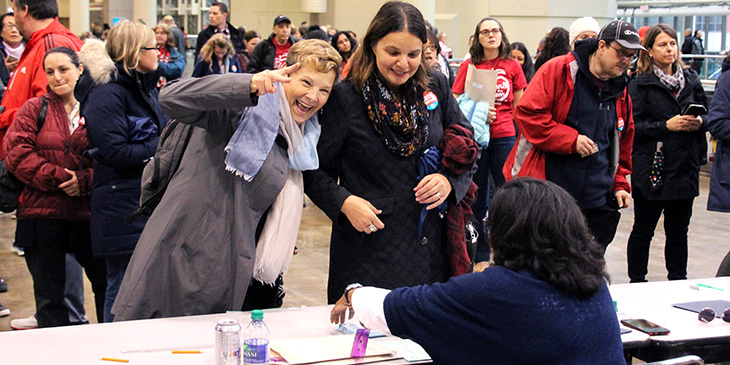 October 31, 2019
ETT Members Demonstrate Solidarity with Incredible Strike Vote Turnout
ETT members demonstrated our solidarity and collective power by voting en-masse in our Central and Local strike votes yesterday at the Metro Toronto Convention Centre (MTCC).
"We are 11,000 strong and we are taking votes to defend our publicly-funded education system," said ETT President Joy Lachica. "Together we are strong."
Thank you to all of our amazing organizers and strike vote volunteers for your help pulling off this tremendous feat. And thank you to our members for powering such an incredible turnout.
Together, we've sent a clear message to the Ford government that we're united and that we will not stop until the cuts to our shared public education system are reversed.
Strike Vote Results
Central Strike Vote: 98% vote in favour
Local Strike Vote: 98% vote in favour
Photos