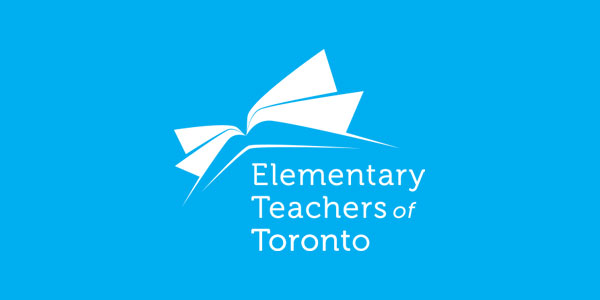 July 2, 2018
ETT Executive 2018-2020: Roles and Responsibilities
Please see the following roles and responsibilities of the incoming 2018-2020 ETT Executive.
New roles and responsibilities are effective July 1, 2018.
Designated Positions of Responsibility
Chief Negotiator
Helen Victoros
Grievance Co-ordinator
Jennifer Brown
Benefits Co-ordinator
Roz Geridis
Health & Safety Co-ordinator
Terri Lynn Platt
Surplus & Transfer
Amber Bowen
Kwabena Frimpong
Roz Geridis
Natasha Rodriguez-Burford
Negotiations Team
Jennifer Brown
Kwabena Frimpong
Roz Geridis
Jamie Thom
ETT Standing Committee Executive Liaisons
Anti-racism, Equity, and Social Justice
Kwabena Frimpong
Budget
Doris Duni
Collective Bargaining
Helen Victoros
Communications/Public Relations
Natasha Rodriguez-Burford
Governance
Jennifer Brown
Jamie Thom
Health & Safety
Terri Lynn Platt
Labour Education & Leadership
Felicia Samuel
LGBTQI
Joy Lachica
Member Services
Colin Strange
Natasha Rodriguez-Burford
Political Action
Nigel Barriffe
Status of Women
Amber Bowen
Regional Organizers
Roz Geridis
TDSB Wards

Ward
Executive Officer
Ward 1
Kwabena Frimpong
Ward 2
Yolanda B'Dacy*
Ward 3
Yolanda B'Dacy*
Ward 4
Natasha Rodriguez-Burford
Ward 5
Natasha Rodriguez-Burford
Ward 6
Felicia Samuel
Ward 7
Helen Victoros
Ward 8
Roz Geridis
Ward 9
Roz Geridis
Ward 10
Jamie Thom
Ward 11
Jamie Thom
Ward 12
Jennifer Brown
Ward 13
Kwabena Frimpong
Ward 14
Nigel Barriffe
Ward 15
Amber Bowen
Ward 16
Helen Victoros
Ward 17
Colin Strange
Ward 18
Amber Bowen
Ward 19
Jennifer Brown
Ward 20
Colin Strange
Ward 21
Terri Lynn Platt
Ward 22
Terri Lynn Platt
Centrally Assigned
Joy Lachica
Yolanda B'Dacy
Doris Duni
*Until further notice.