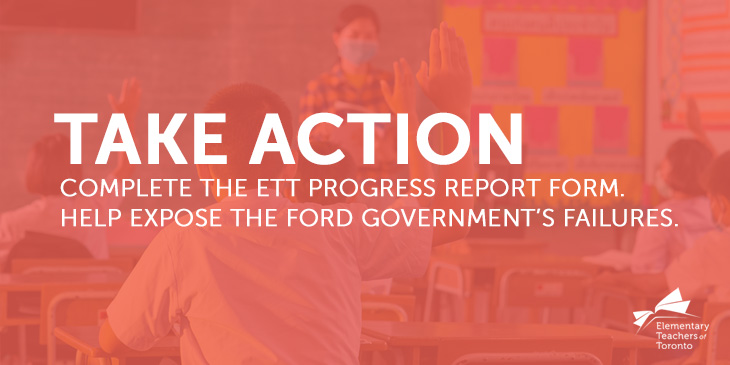 October 22, 2020
ETT COVID-19 Progress Report – Help Expose the Ford Government's Failures
It is imperative that all ETT members complete the following COVID-19 progress report form, so we can expose the specific deficiencies and missing resources in the Ministry of Education's return to school and COVID-19 plans.
The Ministry's plans, as implemented by the TDSB, have failed our students, our communities, and educators across Ontario. Completing this form will provide us with the information necessary to show the public the Ministry's failings at a school-level and with regards to virtual classes.
Please share this form with your colleagues.
Your personal details, including name, email address, and personal phone, will not be used in the reporting of results. This information will be kept confidential and is only required if follow-up is necessary.