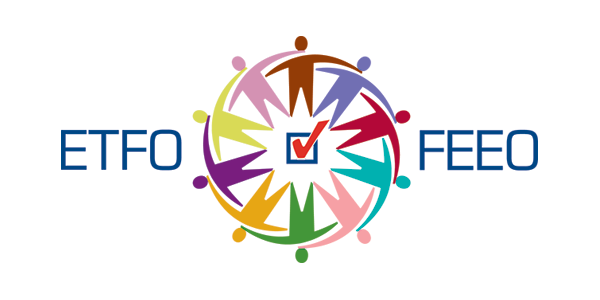 May 27, 2015
ETFO: Sweeping Back-to-Work Legislation a Throw-Back to Bill 115
The following media release was issued by ETFO on May 27, 2015.
The sweeping back-to-work legislation imposed by the government on secondary school teachers in Durham, Rainbow and Peel is a blatant infringement of teachers' constitutionally-protected right to strike similar to Bill 115 in 2012, according to the Elementary Teachers' Federation of Ontario (ETFO).
"This was a strike about local issues. The fact that the Protecting the School Year Act makes strike action on both central and local issues illegal for these locals goes far beyond the pretext of protecting the school year for students," said ETFO President Sam Hammond. "We went through this with Bill 115 with the government legislating instead of negotiating."
"The Kathleen Wynne government is the same Liberal government that stripped education workers' collective agreements and collective bargaining rights during 2012. Quite clearly, the leopard has not changed its spots."
Hammond added that while the back-to-work legislation does not affect ETFO's current work-to-rule strike action, it is not the solution for the dysfunctional bargaining climate that the government has allowed to develop. It has been nine months since contracts expired.
"The premier and the minister of education need to stop misleading the public by saying the current labour disputes are about money, which is a deliberate misrepresentation," added Hammond. "The demands of the Ontario Public School Boards' Association (OPSBA) to control teachers' preparation time, remove fair hiring practices, and increase supervision time and paperwork are the root of the bargaining problem."
"Imposing back-to-work legislation is not a move forward toward resolution – only real negotiation is. These isolated, local problems in Durham, Rainbow and Peel are becoming a province-wide problem thanks to this government's mismanagement of the situation."