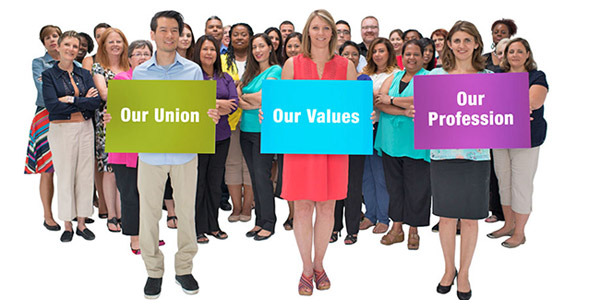 August 19, 2015
ETFO President Sam Hammond to Reveal Fall Work-to-Rule Strategy on Thursday
The following news item was featured in an ETFO CB ENewsletter issued on August 18, 2015.
On Thursday, August 20, at 11:00 a.m. President Hammond will be revealing ETFO's work-to-rule strategy for the start of the 2015-2016 school year.
Members who have provided up-to-date telephone numbers to ETFO's Member Records Department will be receiving a voicemail reminder about Thursday's work-to-rule announcement early Wednesday evening (August 19). The phone call from President Hammond will be coming from a "647" area code.
President Hammond's announcement on Thursday at 11:00 a.m. will be live streamed at http://annualmeeting.ca/live-stream. ETFO strongly encourages all members to watch this announcement.