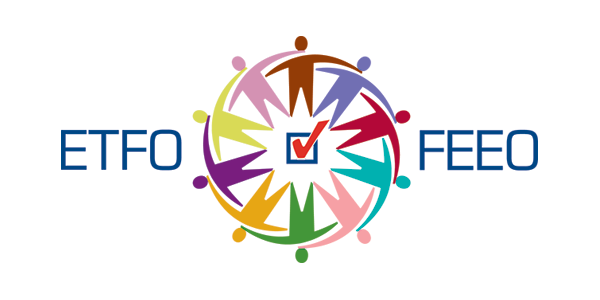 June 9, 2015
ETFO Media Release: OPSBA Wants More Management Control of Teachers But Says It Can't Manage Report Card Marks
The following media release was issued by ETFO on June 9, 2015.
Ontario elementary public school teachers are providing report card marks to school boards. Parents need to ask why school boards may not be able to provide those marks to students at the end of this school term.
"Under ETFO's legal work-to-rule job action, teachers are fulfilling their responsibilities to transmit marks to their principals for each elementary student in their classes," said Sam Hammond, President of the Elementary Teachers' Federation of Ontario (ETFO). "It is then the responsibility of the principal and school boards to keep student records and to report on student promotion to parents. How the school boards choose to fulfill this responsibility is up to them.
"How ironic that the Ontario Public School Boards' Association (OPSBA) wants more management control of teachers at the bargaining table, yet is now saying its school boards might not be able to manage to get report card marks out by the end of this school term.
"OPSBA has brought this situation on themselves by tabling unrealistic demands at the central bargaining table in February and not moving an inch. That is not bargaining; that is sheer obstinacy and now they are facing problems that they can't manage," added Hammond.
OPSBA has tabled demands that would allow increases in class sizes, have teachers' preparation time directed by others and have their ability to support student learning compromised. ETFO's collective agreements have been expired for 10 months.
ETFO teachers have been reporting to parents on their child's progress in the classroom through meetings and conversations throughout the school year.
"It appears however that OPSBA, representing the school boards, has chosen to try and retaliate for the teachers' participation in job action by refusing to pass on the teacher prepared marks to parents. In doing so, it is creating more chaos in the public education system," Hammond said.