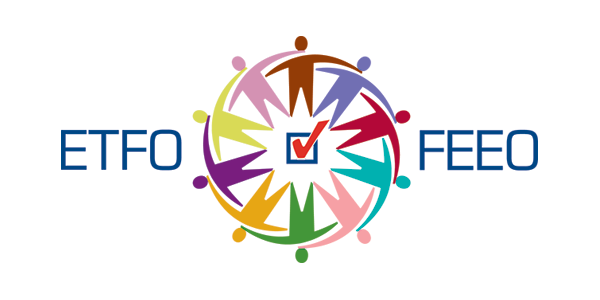 October 14, 2015
ETFO Media Release: OPSBA media stunt sabotages goodwill, progress made in bargaining talks
The following ETFO media release was issued on October 14, 2015.
In a hostile move, the Ontario Public School Boards' Association (OPSBA) has undermined the goodwill and progress made at the central bargaining table and sabotaged the bargaining process by bargaining in public, says the Elementary Teachers' Federation of Ontario (ETFO).
"This media stunt is yet another example of bad faith bargaining by OPSBA," said ETFO President Sam Hammond.  "This is a very public example of the disrespect and dismissive attitude that OPSBA has displayed throughout this entire round of bargaining. ETFO is now going to have to re-evaluate how to proceed."
According to Hammond, things were progressing at the bargaining table. ETFO was waiting for the call from OPSBA to reconsider its latest offer and return to the bargaining table. Instead of a call, OPSBA used the media to sidestep the negotiations.
"With so much at stake for our students, our schools and our members, OPSBA has destroyed all the trust we've worked hard to build at the bargaining table. Collective bargaining is about obtaining a fair collective agreement for all, but it's also about building trust and relationships among the parties who are negotiating collective agreements," said Hammond.
"In decades of bargaining in the education sector, I have never seen such flagrant disrespect displayed for the bargaining process and for our members."
Hammond confirmed that ETFO will be filing a bad faith bargaining complaint with the Ontario Labour Relations Board.