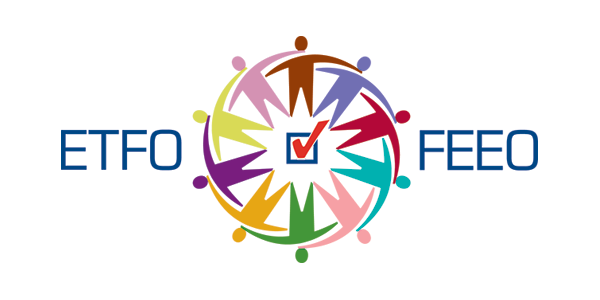 October 2, 2015
ETFO Media Release: On eve of World Teachers' Day, ETFO members share why they are voting this October
For World Teachers' Day on October 5, Ontario elementary teachers will share their thoughts through social media on why voting in the federal election is important for issues affecting children and learning.
"From poverty and mental health issues to federal transfer payments to provinces for health and education, there are many reasons to vote for a government who will take action on these issues," said Sam Hammond, president of the Elementary Teachers' Federation of Ontario (ETFO). "Policies related to these issues all have a significant impact on learning conditions in our classrooms and on students' ability to succeed."
ETFO members will join with teachers and education professionals across the country in a social media campaign organized by the Canadian Teachers' Federation. Called "I Teach. I Vote", its purpose is to pressure political parties to address issues affecting children and learning.
"Children who come to school hungry, or who experience on a daily basis the emotional turmoil of families stressed because of precarious employment, find it difficult to fully engage in learning. Reports from the Organization for Economic Co-operation and Development (OECD) demonstrate that countries with smaller gaps in income equality have higher achievement levels," added Hammond.
"Teachers and education professionals around the world have a profound influence on the growth of children. But more is needed for many of these children to succeed in life."
Teacher voices and their reasons for voting will be shared through the hashtags #worldteachersday and #CTFVOX.