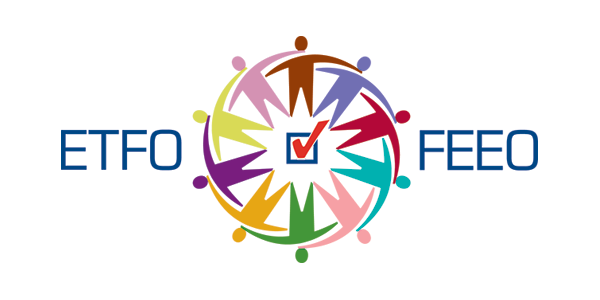 October 1, 2015
ETFO Media Release: Government and OPSBA to rejoin ETFO at bargaining table on Monday
The following ETFO media release was issued on October 1, 2015. 
The Liberal government and the Ontario Public School Boards' Association (OPSBA) will rejoin the Elementary Teachers' Federation of Ontario (ETFO) at the central bargaining table next week.
Bargaining dates have been set for Monday, October 5th and Tuesday, October 6th. This will be the first time that the parties have met since the government and OPSBA abruptly left the bargaining table on September 11th.
The education minister announced that the government was ready to return to the table this past Tuesday, hours after ETFO filed an Unfair Labour Practice Complaint with the Ontario Labour Relations Board (OLRB). The Complaint cites that the Crown (government) and OPSBA have violated their obligation under the School Boards' Collective Bargaining Act to bargain in good faith.
ETFO will continue its work-to-rule strike action until a fair and reasonable agreement that is specific for ETFO members can be reached. Teachers will continue to provide instruction and other supports to students under the work-to-rule. The OLRB complaint will proceed at the same time.