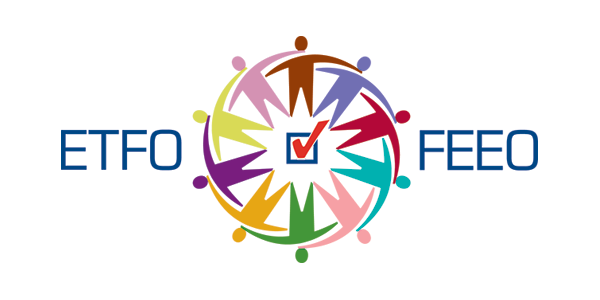 November 13, 2015
ETFO Media Release: ETFO Teachers, Occasional Teachers Ratify Central Agreement
The following ETFO media release was issued on November 13, 2015.
Teacher and occasional teacher members of the Elementary Teachers' Federation of Ontario (ETFO) have voted to ratify the central agreement reached with the Ontario Public School Boards' Association (OPSBA) and the government.
ETFO's "double majority" voting process means both a majority of eligible ETFO members and a majority of eligible ETFO locals must ratify the central agreement through an all-member province-wide vote. Eight-six percent of ETFO teacher and occasional teacher members and ninety-eight percent of ETFO teacher and occasional teacher locals voted to ratify the central agreement.
"While this round of bargaining was exceptionally lengthy and difficult, ETFO members pressed for improvements related to student learning conditions such as special education, class size and composition, teacher professional judgement and health and safety issues," said ETFO President Sam Hammond.
Under the terms of the ETFO central agreement:
ETFO, school board and education ministry representatives will develop recommendations on how to better support elementary students with special needs;
A review of full-day Kindergarten (FDK) staffing and class sizes will be undertaken by representatives from ETFO, OPSBA and the government;
A similar review will be undertaken of class sizes in Grades 4-8;
The right of teachers to use their professional judgment in the assessment and evaluation of students' learning needs is now enshrined in collective agreements;
Boards are now required to make every effort to avoid FDK/Grade 1 split grade classrooms;
Occasional teachers will be provided with classroom keys to ensure the safety of students and staff in the case of school lockdowns; and
Key recommendations of a September 2014 Health And Safety Task Force relating to the safety of students and teachers will be implemented by school boards.
"The Liberal government needs to focus its attention on elementary students. Class sizes in FDK, junior and intermediate grades that are in line with those at the secondary level, and supporting elementary students with special needs, should be priorities for the government and school boards on an ongoing basis," added Hammond.
In addition to elementary teachers and occasional teachers, ETFO represents support staff working in public and Catholic school boards, including designated Early Childhood Educators (DECEs), Education Support Personnel (ESPs) and Professional Support Personnel (PSP). ETFO continues to bargain on behalf of its DECE, ESP and PSP members at the ETFO central support staff table.