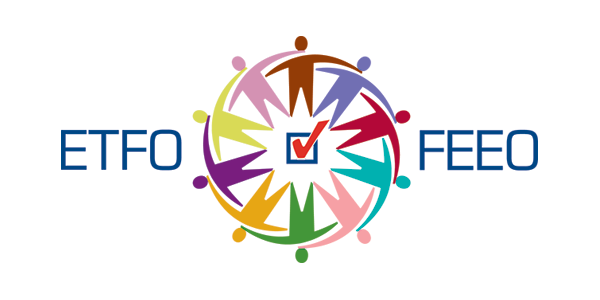 November 27, 2015
ETFO Media Release: ETFO Reaches Tentative Agreement for DECE/ESP/PSP Members
The following ETFO media release was issued on November 27, 2015.
The Elementary Teachers' Federation of Ontario (ETFO) has reached a tentative agreement at the central bargaining table for ETFO's designated early childhood educators (DECEs), education support personnel (ESP) and professional support personnel (PSP).
The tentative agreement was reached with the government and the Council of Trustees' Associations made up of representatives of the Ontario Public School Boards' Association and the Ontario Catholic School Trustees' Association.
ETFO DECE, ESP and PSP members have been without a contract since August 31, 2014 – almost fifteen months.
"Under the new process for bargaining, we had two central tables virtually proceeding at the same time. While the process has been difficult, we achieved a tentative agreement for our DECE, ESP and PSP members. They will vote on this tentative deal in the coming weeks," said ETFO President Sam Hammond.
"All our DECE, ESP and PSP members play a fundamental role in ensuring quality services and optimal learning conditions for students, especially those in Kindergarten and those with special needs," added Hammond.
ETFO will review the tentative agreement with its local leaders and members before making further comments to the media.