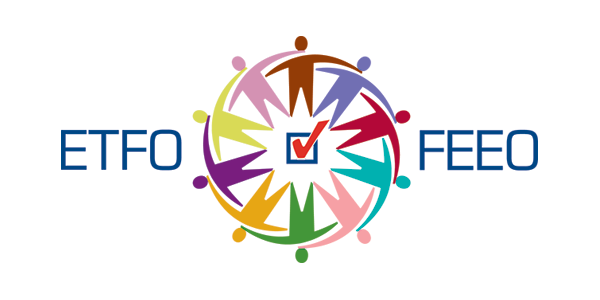 September 26, 2015
ETFO Media Release: Elementary teachers not taking any actions that jeopardize student safety
Teachers and occasional teachers with the Elementary Teachers' Federation of Ontario (ETFO) are continuing to provide daily instruction to students and have the safety of their students as a prime objective,  despite allegations by the Ontario Principal's Council.
"If a teacher is absent, it is up to the administration to call in an occasional (supply) teacher as they would normally do and there are certainly many occasional teachers ready to work at a moment's notice," said ETFO President Sam Hammond. "I can only surmise that principals are not adhering to this practice as a way of undermining ETFO's legal work-to-rule action."
Hammond said that under the union's work-to-rule strike action, teachers are not to take another teacher's class in the event of absenteeism. However, if directed by a school administrator, they will take the class 'under protest' to ensure that students are not left unattended.
In response to a letter from the Ontario Public School Boards' Association (OPSBA) on September 24th, ETFO said that it and its members "have not taken any actions which would jeopardize or in any way threaten the safety of students in the schools. Appropriate supervision of students has always been a prime objective even during a work-to-rule."
"Our strike action was designed to ensure that teachers continue to provide daily instruction to their students. If administrators are being inconvenienced by our work-to-rule then they should press the government and OPSBA to return as quickly as possible to the bargaining table."
OPSBA and the government abruptly broke off negotiations on September 7th. ETFO has asked them repeatedly to return to the table to negotiate a fair and appropriate agreement that addresses elementary teacher working conditions and student learning conditions.