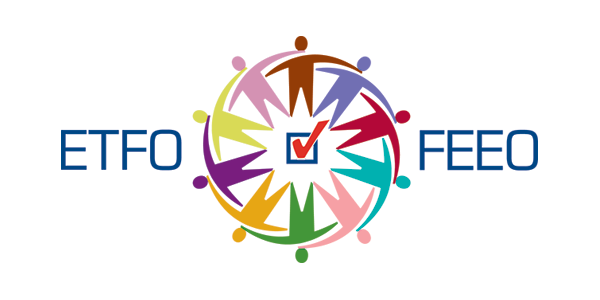 April 18, 2017
ETFO Extension Agreements Mean Increased Education Funding For 2017-2018
The following Collective Bargaining eNewsletter message was sent to ETFO members on April 13, 2017.
On April 12, 2017, Ontario's Ministry of Education announced that education funding for the 2017-2018 school year will increase by almost four per cent to $23.8 billion.
The focus of education funding for the next school year has been established by nine agreements reached between the government and education sector unions.
ETFO Agreements Catalyst for School Improvements
Extension agreements negotiated by ETFO and ratified by ETFO members in early March were the catalyst for many of the improvements cited in the April 12 announcement by the government. Those improvements include funding smaller class sizes in Full-Day Kindergarten (FDK), closing class size average loopholes in Grades 4-8 and hiring more permanent teachers to provide support for special education students, early years special education, Indigenous students, "at risk" students and English language learners.
Highlights of the April 12 announcement refer to terms contained in ETFO's 2017-2019 Extension Agreements:
In order to reduce class sizes in FDK and Grades 4-8, increased funding negotiated by ETFO will be used to hire more FDK, Junior and Intermediate teachers, as well as more Designated Early Childhood Educators (DECEs).
For FDK, school boards will still be required to maintain an average class size of 26. In addition, boards must also ensure that at least 90 per cent of their FDK classes contain 30 or fewer students in 2017-2018, declining to 29 in 2018-2019. Up to 10 per cent of FDK classes can reach up to 32 students, but only if they meet three specific exceptions listed in ETFO's Extension Agreements.
School boards will be required to hire a DECE for all FDK classes in the same school and same track if one of those classes has less than 16 students while at least one other class has more than 30.
Currently, most school boards are required to have an average class size for Grades 4-8 of 24.5 or lower. However, thirteen public school boards are permitted higher averages of up to 26.4. ETFO's Extension Agreement requires all school boards with a Grades 4-8 class size average above 24.5 to reduce that average to 24.5 within five years.
Additional funding negotiated by ETFO will be used to hire additional permanent teachers to support students with special needs and for members' professional development.
More detailed information about funding for the 2017-2018 school year may be found at the Ministry of Education website.
ETFO Improvements Make News
The improvements contained in ETFO's Extension Agreements are generating media attention. The Toronto Star reports that:
Under the plan struck during talks with elementary teachers, full-day kindergarten classes are to be capped at 30 students next year and 29 the following year – with an average of no more than 26 children per class in each board by 2018-19….[and] school boards will be required to have average class sizes of 24.5 students or less in grades 4 through 8.
According to the Windsor Star the "Ministry of Education's announcement Wednesday that class sizes are going to be reduced beginning this fall is good news for those seeking full-time teaching jobs."